Ukraine continues to celebrate peremoga after peremog in the fight against "sovietization" and "communization". Only renaming decided not to do. We got to the orders of the Soviet era. So, at the Kharkov Malyshev tank factory from the stands and the facade of the main building they decided to remove the orders with which the plant was awarded for valiant work during the USSR. This is reported in his blog
andrei-bt.livejournal.com/397649.html
, referring to the local newspaper "Mashinostroitel".
From the material of a blogger writing about the removal of orders with bitter irony:
These are the "achievements" at the still Malyshev plant.
Apparently there are no other problems, hundreds of new "Strongholds" are leaving the assembly line, you need to think about equally important matters. Now I understand why the Kharkiv plant produces as many as five "Strongholds" per year - the cursed legacy of the totalitarian regime prevents it! Now they have ripped off the orders, and the production will grow at times! It remains to remove the name of totalitarian Malyshev and not to forget to demolish his monument ...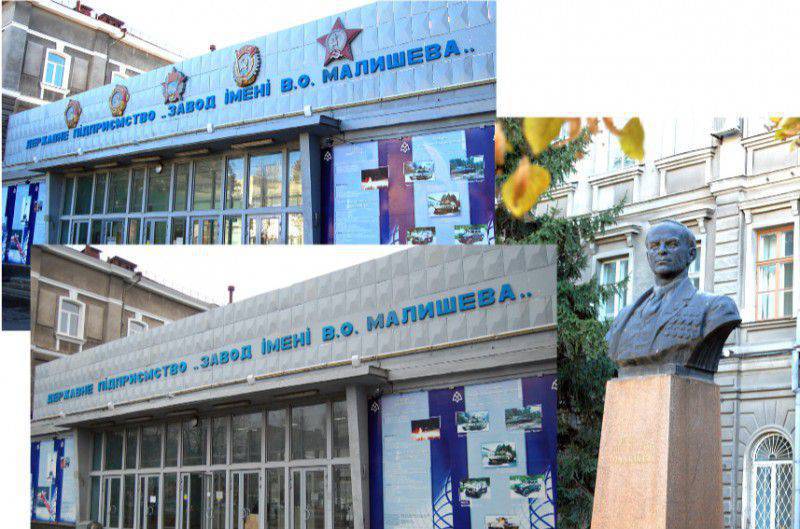 It should be noted that such events are held in Ukraine under the so-called law on de-communization, which is officially called "On the condemnation of the communist and national socialist (Nazi) totalitarian regimes in Ukraine and the prohibition of propaganda of their symbols".
In Kharkov, it is also proposed to rename the Malyshev plant as soon as possible, since V.A. Malyshev held leadership positions of an allied nature. One of his posts is the post of head of the People's Commissariat of Mechanical Engineering. In addition, V.A. Malyshev served as People's Commissar
tank
USSR industry. Apparently, for present-day Ukraine, the name of Malyshev should be crossed out for the simple reason that in Ukraine there is neither statehood, nor engineering ...