The Ukrainian monopoly committee made claims to the Russian Gazprom, accusing it of seizing the market "for the transit of gas through the territory of Ukraine", reports
RIA News
today's statement by the head of the committee, Yuri Terentyev.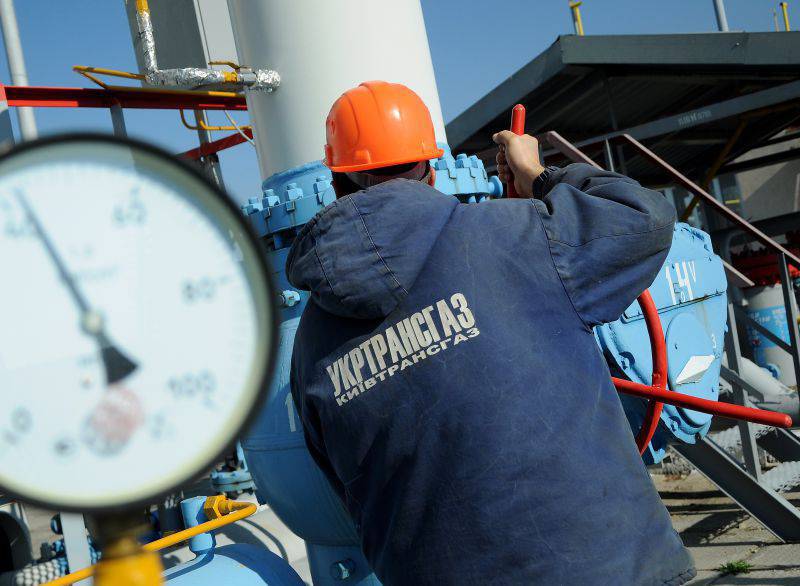 "Based on the results of consideration of the submission and evidence collected by the committee, it has been established that Gazprom has a monopoly position in the market for gas transit services through the territory of Ukraine," said the head of the committee.
He said that "on January 14 there will be a meeting on the case of possible abuse of the monopoly position, to which representatives of Gazprom have been invited."
According to Terentyev, Naftogaz has already calculated the amount of damage inflicted on him by the "abuse" of the Russian company - it is equal to 6 billion dollars.
"We calculate the size of the fine in case of abuse of the monopoly position in the amount of 30% of the turnover associated with the violation. I can say that the cost of transit services in 2011 was about 3 billion dollars, in 2012 year - 2,9, in 2013 year - 2,8, in 2014 year - 1,8 billion. This is a turnover between Gazprom and Naftogaz for natural gas transit services through Ukraine's pipelines, "said Terentyev.
"In 2008, a gas transit contract was concluded during 2009-2019, and one of the key conditions was that the transit should exceed 100 billion cubic meters of gas (per year). Accordingly, on the basis of these conditions, the price of transit was established, but in fact during 2009-2015, especially since 2011, transit volumes began to decline. All appeals of Naftogaz about this to Gazprom were ignored, "he said.
"This behavior of Gazprom, according to preliminary estimates by the committee, was possible due to the presence of a monopolistic dominant position in the gas transit market through trunk pipelines as a single monopoly buyer (transit services). Subject to the availability of competition in this market, Naftogaz would have the opportunity to terminate the contract, which is not actually being carried out, or to conclude it on favorable terms with another buyer, "said Terentyev.