In summing up the year, the Russian Ministry of Defense announced that they were fulfilling plans to recruit military personnel in the Armed Forces of the Russian Federation on a contract basis. Colonel-General Viktor Goremykin, head of the personnel department of the Armed Forces of the Russian Federation, noted that over the 2015 year a contract with the Ministry of Defense was signed by over 80 thousand people. And for the first time the number of contract servicemen in the Armed Forces exceeded the number of recruits.
RIA News
cites the statement of General Goremykin:
This year we reached the figure that was determined by the May presidential decrees - 352, thousands of servicemen. Next year we will select thousands for military service under the 31,2 contract.
As can be seen from the statement, the rate of recruitment of contract personnel will be significantly reduced. This is connected with the plans that were previously approved and with the "fullness" of the troops by the personnel. So, according to Viktor Goremykin, at the moment the number of Russian troops is up to 92% of the optimal composition.
Igor Goremykin:
Across the country, 81 is currently running a permanent selection point for contract soldiers, and by 1 in January 2016, two new ones will open - in Kandalaksha and Patriot Park in the Moscow Region. This amount is still enough.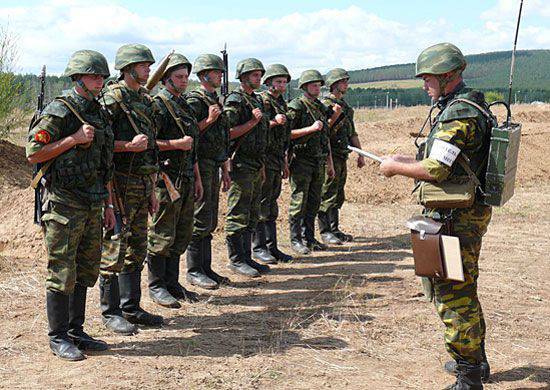 The Defense Ministry noted that the increase in the number of those who want to sign a contract for service is also connected with the material support of a soldier. One of the attractive provisions - the possibility of obtaining a preferential mortgage loan for the military.