The National Anti-Terrorism Committee reports on the successful counter-terrorist operation in the Kabardino-Balkarian Republic. According to the NAC, as a result of the operation, three militants who had previously participated in hostilities in the Syrian Arab Republic on the side of the terrorists were destroyed.
RIA News
cites the statement of the official representative of NAC RF:
Among the neutralized - the leader of the gang Nazir Tokhov, 1989 year of birth. According to the data available in the operational headquarters of the NAK, he was trained in the camp for training militants in Syria and was directly involved in hostilities on the side of an international terrorist organization. Then, having received a task from one of the ringleaders of terrorists, he returned to the CBD to carry out terrorist activities.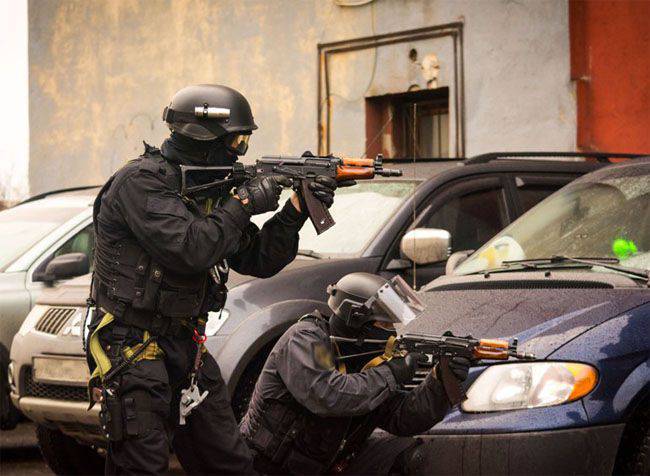 It was Nazir Tokhov who formed the militant group, which was supposed to engage in terrorist activities in the territory of Kabardino-Balkaria and other republics of the North Caucasus.
Earlier, on December 15, representatives of the NAC reported that Kabardino-Balkaria was neutralized by a local resident who was involved in financing local groups, having contacts with international terrorist cells. The liquidated representative of the terrorist underground was on the federal wanted list for robbery, and when attempting to arrest he offered armed resistance to the security forces.