The American Archives Administration first published a list of potential objects compiled in 1956 g that should be destroyed by nuclear
weapons
in the event of a global conflict, reports
Rossiyskaya Gazeta
with reference to The New York Times.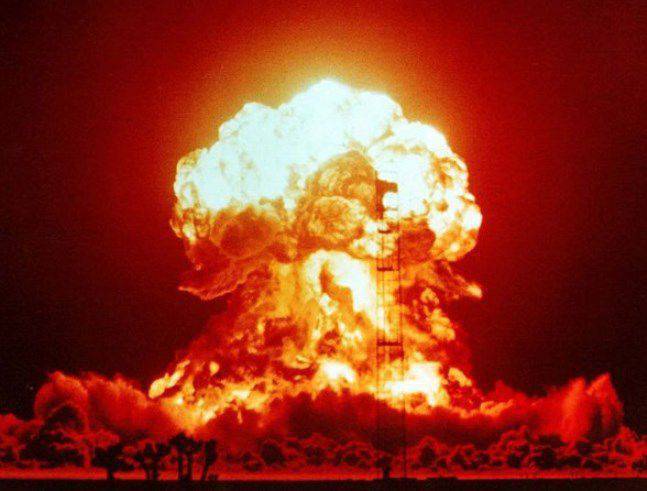 "The targets for American atomic bombs are divided into several categories. First of all, it was supposed to destroy 1100 military airfields in the USSR and the Warsaw Pact countries, so that Soviet bombers could not rise to strike back (there were no intercontinental ballistic missiles yet). The second in importance were government and industrial facilities, energy complexes, "the newspaper writes.
According to the plan of the US Strategic Aviation Command, "it was supposed to drop 179 atomic bombs on Moscow, on Leningrad - on 145, on East Berlin - on 91".
"At that time, the United States had a huge advantage over the USSR in the nuclear arsenal - about 10 times," said Matthew McKinsey, director of the nuclear program at the Council for the Protection of Natural Resources. "The combined power of American atomic bombs was estimated at 20000 megatons."
"Published" atomic audit "frankly terrible. But it's good that this document was published at a time when fewer and fewer Americans are aware of the terrible power of nuclear weapons, "said Steven Schwartz, an independent expert on nuclear weapons. "We knew the general contours of the atomic war, which had been planned for several decades, now the details are becoming known. Published document can be considered
history
but the weapon itself, unfortunately, is still a reality. "