By postponing the adoption of, to put it mildly, the unpopular 2016 budget, the Ukrainian deputies once again decided to devote the lion's share of their meeting to "measures in relation to Russia". This is the little that unites the Maidan deputies, as it were, and therefore the subject of the meeting is devoted much more often than the subject of passing laws on Ukraine's withdrawal from the crisis. So, during today's meeting, the deputies of the VRU voted for the adoption of a law allowing the country's cabinet to impose "retaliatory sanctions" against Russia.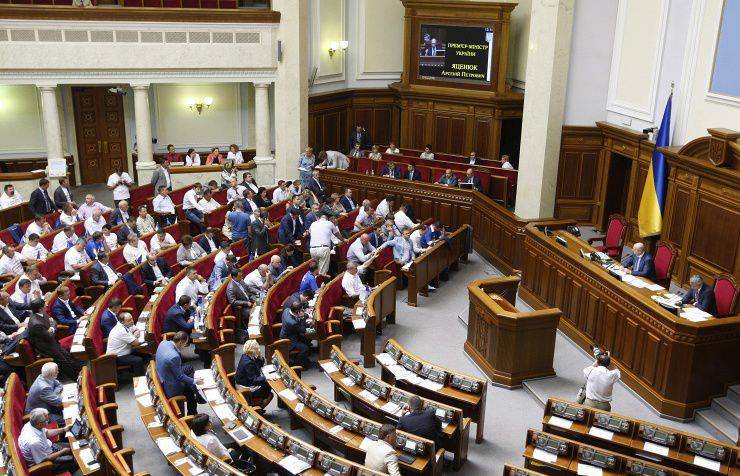 It should be noted that the bill was prepared in the patrimony of Yatsenyuk, and Yatsenyuk himself strongly recommended the deputies to vote for its adoption. As a result, the Prime Minister's initiative was supported by the Rada deputies: the people's deputy 291 voted for him with the necessary minimum of 226 votes.
The law, adopted by the Council, has a loud name "On foreign economic activity".
Yatsenyuk said that now the Cabinet of Ministers of Ukraine has an opportunity to impose restrictive measures against Russia from 1 in January "with the aim of preventing Russian goods from entering the Ukrainian market."
Yatsenyuk:
We will protect the domestic market of Ukraine.
Yatsenyuk is going to "defend the domestic market" against the background of the fact that goods from the EU from 1 January of next year will freely flood into this market, finally burying the Ukrainian production sector ...