British Edition
The Times
Publishes material stating that German Chancellor Angela Merkel shared a certain kind of "secret" information about Russia and President Vladimir Putin with the British intelligence services and the Prime Minister of the United Kingdom, David Cameron. According to the publication, Merkel shared information about the situation in Crimea in February-March 2014, as well as about the unstable situation in Ukraine and other data in exchange for what British intelligence told Angela Merkel about the "essence" of the so-called Islamic State.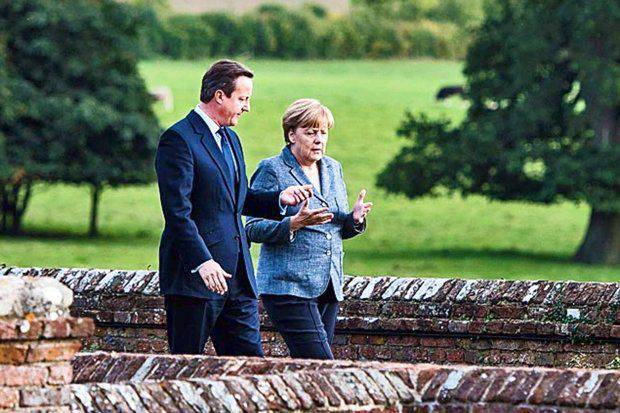 It was reported that at the meeting with Merkel, in addition to Prime Minister Cameron, there were such persons as CEO of the UK Security Service (MI5) Andrew Parker, Head of the Secret Intelligence Service (MI6) Alex Younger and Head of the Government Communications Center (GCHQ) Robert Hannigan.
The Times
writes that the British intelligence services went to an unprecedentedly open cooperation with Merkel, although Germany is not part of the so-called "Five Eyes" society, which includes English-speaking states (Great Britain, USA, Canada, Australia and New Zealand). Judging by the name, these "fighters with terrorism" either by "one eye" or two, and some have no "eye" at all ...
If we talked about the transfer of data on ISIS and the situation in Crimea, it turns out that the gatherings have taken on the nature of disclosing the secrets of the Pishinel. In the film "President" Vladimir Solovyov, which appeared on Russia 1 TV channel, Vladimir Putin openly spoke about how the situation was unfolding both in Ukraine and on the Crimean peninsula. Apparently, Merkel led this particular film for the British special services so that they would finally watch it. In response to this "curtsy", the British must have uncovered their open secret for Merkel that ISIS is in fact a big project, to which certain NATO countries had a hand. Apparently, after opening such "secrets" to each other, everyone was very pleased with the work done.