The representative of the press center of the so-called "anti-terrorist operation" in the Donbass, Anton Mironovich, said that the representatives of the DPR and the LPR were allegedly ready to break the truce. This is a truce, which was achieved on Tuesday 22 December during the New Year and Christmas holidays. In Kiev, they assert that the DPR and the LPR are preparing to "provoke a new conflict, violating all agreements." The TV channel "112 Ukraine" cites a statement by Mironovich, who claims that the breakdown is already fixed:
Militants (as Kiev calls the armed forces of the people's republics - note "VO") are trying to thwart any agreements, they have already foiled them completely, completely. We appealed to the OSCE to make public the facts of cease-fire violation.
In addition, Mironovich assures that the Ukrainian side itself "fully respects the truce." But the DNI has completely different information. The official representative of the Ministry of Defense of the Republic reports that the Ukrainian security forces conducted another mortar shelling of the settlement of Spartak. The shelling was carried out from the village of Skilled, controlled by the Ukrainian security forces.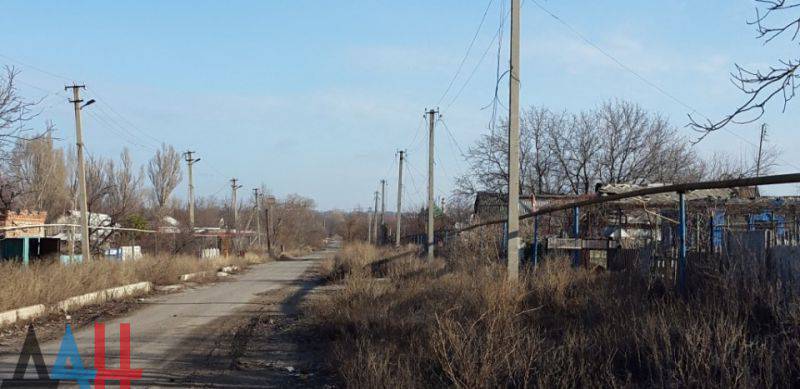 Donetsk News Agency
referring to the Ministry of Defense of the DPR, he writes that Kiev is trying to accuse the republic of seizing villages near the line of contact from the Ukrainian side with the sole purpose of justifying the buildup of a forceful presence in the region and preparation for new provocations.