Iraqi parliamentary deputy Samira al-Mousawi proposed her version of what Saudi Arabia suddenly needed to form a so-called Islamic anti-terrorist coalition. According to the parliamentarian, all countries included in this coalition are aware that the DAISH (IG) comes to an end, and the very same Saudi Arabia really wants to be among the countries that took part in the destruction of the group. At the same time, Samira al-Mousavi adds that a number of countries of the "coalition", and first of all Saudi Arabia itself, participated in the "feeding" of the group "Islamic State".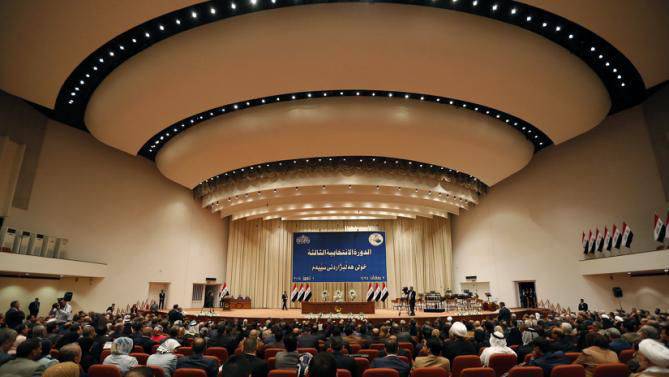 RIA News
cites a fragment of a statement by a member of the Iraqi parliament:
Real logic analysis allows us to say that Saudi Arabia felt that DAISH would soon come to an end. Why don't we tell the truth? All of these groups came from this "nurse" - Saudi Arabia, the Gulf countries. Saudi Arabia, through this union, wants to play a strong role, to unite such countries around itself, to play a role in solving the problems of the region. She plans what will happen after DAISH.
At the same time, the Iraqi parliament is surprised that neither the Iraq nor Syria have been invited to the so-called Islamic coalition, which claims to have started anti-terrorist activities. The coalition notes that they invited Iraq, but in Baghdad they say that for some reason such "invitations" did not come through diplomatic channels, but through the media - unofficially.