Russian Su-27 / Su-30 entered the top three most common fighters in the world after the American F-16 and F / A-18, reports
MIC
With reference to the report World Air Forces 2016, published by Flightglobal.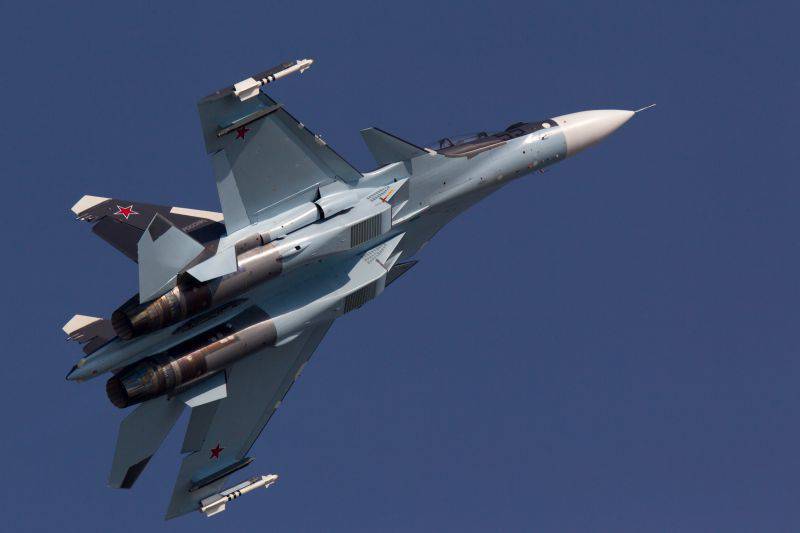 "943 of the Su-27 / Su-30 family of aircraft are used in various countries of the world, which is about six percent of the global number of combat aircraft. The first two places are occupied by American aircraft F-16 and F / A-18, "the report says.
According to researchers, "the number of F-16 for the year increased by 22 machines (from 2242 to 2264), and the number of F / A-18 was 1047 against 1046 last year."
In addition to these machines, the MiG-10 (29 units), MiG-819 (21 units) and Su-551 (25 units) also entered the top 503. Chinese MiG-21 clones took the last two places: J-7 took 10-place (418 units) and F-7 (export version) - 9 place (459 units).
In the top 10 of the most powerful air fleets in the world, the first place, as before, is left to the Americans, whose air force has 13717 airplanes and helicopters (26% of the total fleet). It is noted that for the maintenance of aircraft "involved 397 air tankers Boeing KC-135s."
The second place is for VKS RF having 3547 airplanes and helicopters. In this case, the most modern aircraft called Su-34, whose "combat debut" recently took place in Syria.
In third place is the Chinese Air Force, which has at its disposal the order of 2942 airplanes and helicopters.