Rosavtodor plans to begin construction of a bridge across the Kerch Strait in January next year after receiving a positive opinion from Glavgosexpertiza, reports
Look
with reference to the head of the road agency Roman Starovoit.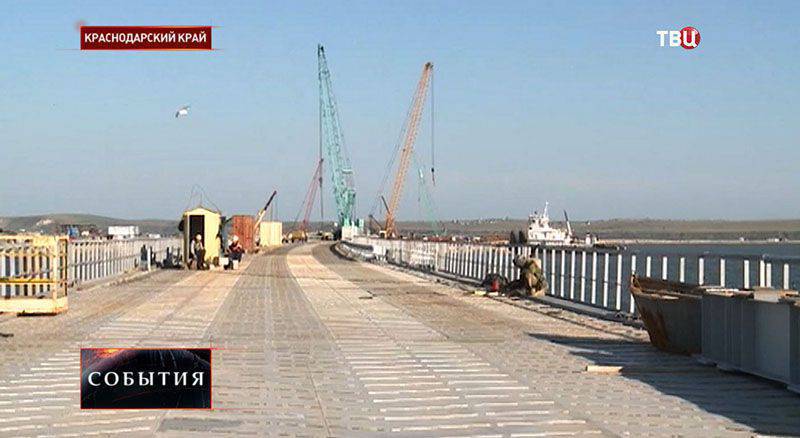 "We expect to receive a positive conclusion of the Glavgosexpertiza for this project before New Year's Eve, so that in January 2016 we could proceed directly to construction," said Sarovoit, adding that "engineering and demining operations were completed this year" .
He recalled that "during the year, preparatory work was carried out, which is already ending, the campuses of builders were erected on 3,5 thousands of places in the Krasnodar Territory and on 1,5 thousands of places in Kerch".
"The so-called working bridge number one was put into operation, which has already connected the Tuzla spit and the island of Tuzla, which legally belongs to the Republic of Crimea. We are importing building materials, structures and equipment to the island so that we can start building this significant object at the beginning of 2016, "Starovoit said.
The newspaper reminds that 4 automobile lanes and 2 railway lines are provided for in the bridge project.