The defense ministers of Russia and Armenia signed an agreement on the creation of a joint regional air defense system in the Caucasus. As a result of the bilateral meeting of the defense ministers of the countries, they managed to agree on each of the points of the agreement, as well as sign a plan for cooperation between the agencies for the 2016 year.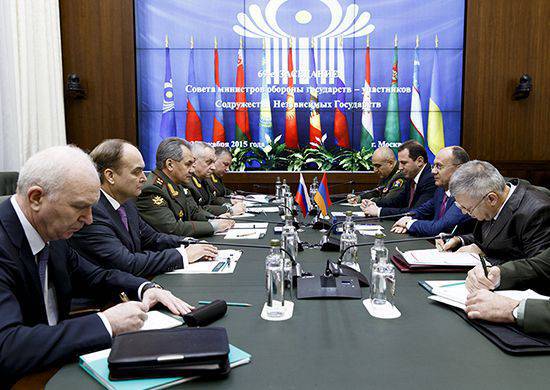 Armenian Defense Minister Seyran Ohanyan also expressed condolences over the death of Russian troops in Syria.
Press office
The Russian Ministry of Defense cites a response statement by the head of the Russian Ministry of Defense:
For us, it really was such an act, almost a betrayal, I would call it that. Because we did not expect such actions from people who declare to the whole world to participate in the antiterrorist operation against ISIL and other terrorist organizations in Syria.
Sergei Shoigu noted the fruitful cooperation with Armenia in terms of joint activities:
I must say that, thanks to your efforts, the efforts of the Russian military - our friends, 2015 was a special year. All military cooperation activities are completed.
According to the Armenian Minister, Armenia and Russia have reached an unprecedented level of trust and cooperation.
It should be noted that the Russian minister held meetings with his Kyrgyz and Tajik counterparts, who discussed the creation of a unified air defense system in Central Asia and the issues of countering threats emanating from terrorist groups operating in the territory of Afghanistan.
It is noteworthy that during the meeting of ministers of the CIS countries, the Ukrainian flag was shown on the screen as a reminder to Kiev that, for all its formidable rhetoric, Ukraine still did not come out of the Commonwealth.