Northrop Grumman, together with NATO experts, has tested the AGS strategic drone, reports
Look
with reference to the resource N + 1.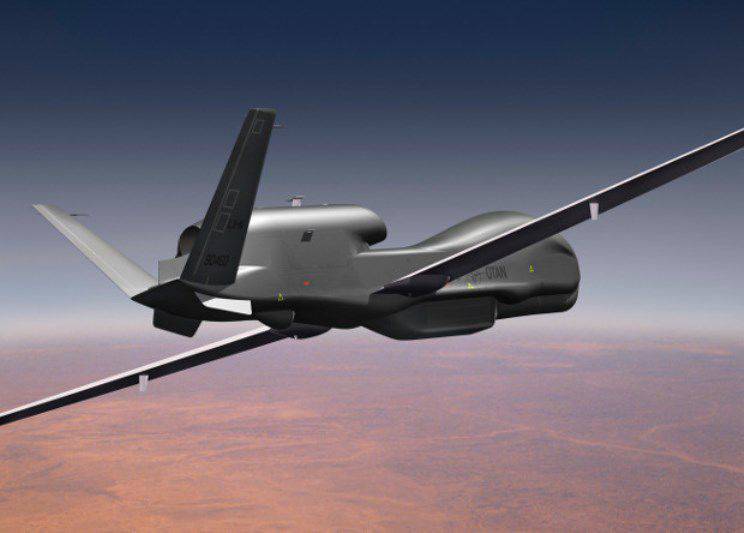 "Testing drone, developed in the interests of NATO on the basis of RQ-4 Global Hawk, recognized as successful," - said in a statement.
According to the publication, "during the AGS flight, the operation of the joint control system was checked, which will allow transferring control of the drone from one operator to another, in addition, it also allows the drone to fly in semi-automatic mode in a single airspace".
The rest of the new UAV is not much different from the base Global Hawk Block 40, their unification is 94%.
All in all, NATO has ordered 5 drones. The point of their home will be Sigonella air base (Italy).
According to the resource, "the purchase of drones was paid for by 15 of NATO member countries: Bulgaria, the Czech Republic, Denmark, Estonia, Germany, Italy, Latvia, Lithuania, Luxembourg, Norway, Poland, Romania, Slovakia, Slovenia and the USA."
It is noted that the devices will be used in the interests of the entire unit. UAVs are scheduled to be commissioned in 2017.
Help edition:
"AGS with a length of 14,5 meter and wingspan of the 39,9 meter will be able to fly at speeds up to 630 kilometers per hour. The device will be able to be in the air up to 32 hours and rise to the height of 18,3 thousand meters. "