MiG Corporation is developing a new interceptor aircraft, which over time should replace the MiG-31, reports
Rossiyskaya Gazeta
With reference to the general director of the enterprise Sergey Korotkov.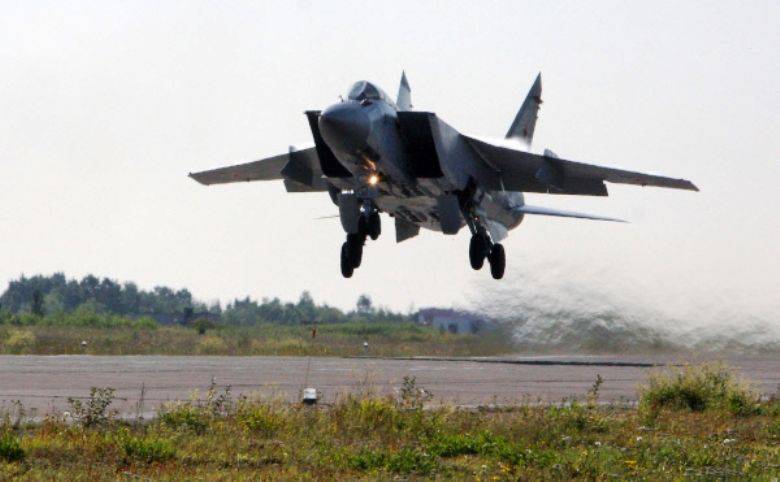 MiG-31
"The MiG-31 is very much in demand for solving the tasks of our country's air defense. But their production stopped a long time ago, and the functions assigned to the MiG-31 still need to be carried out, "said Korotkov.
He emphasized that "the new
aviation
the complex, which will be replaced by the legendary interceptor, will be created on the basis of modern principles of the military aircraft industry and from new materials. "
"We understand what it will be like a plane. Work is already underway to determine its appearance, "the manager noted, adding that the development is carried out at the expense of the budget. On the timing of the creation of a new car Korotkov said nothing.
Meanwhile, the press service of the corporation said that at present "in the interests of the Ministry of Defense of the Russian Federation, a large-scale program of upgrading existing MiG-31 to version MiG-31BM" is being implemented.
"The plane is beautiful. He stepped forward a few decades to create it. The upgraded MiG-31 meets all modern requirements, and we have no right to take it to the background. The plane will fly. Pilots love it. The plane is reliable and it solves its tasks, "the press service said the words of the Commander-in-Chief of the All-Union Confederation Championship, Viktor Bondarev.
Recall that in September, 2015 r turned 40 years from the date of the first flight of the MiG-31.