Blog
bmpd
With reference to the resource forums.airforce.ru announced the start of the haul from Irkutsk to Armavir to the base of the restored Krasnodar Pilot School (KVVAUL) of the next 4-x Yak-130 aircraft built in the Irkut Corporation.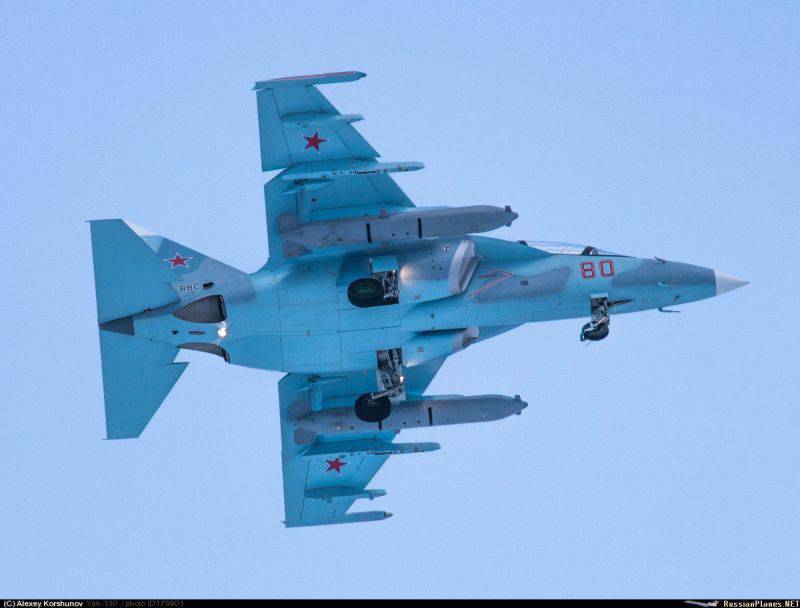 "From Irkutsk to Armavir with intermediate landings Novosibirsk (Tolmachevo) and Chelyabinsk (Shagol) flew Yak-130 aircraft with red 73 serial numbers (1220 serial number, made the first flight in Irkutsk 24 August 2015 of the year)," 77 "(serial 1304 number, October 28 first flight), "79" (1306 serial number, November 7 first flight) and "80" (1307 serial number, November 11 first flight), "the blogger clarified.
In total this year, the Irkutsk aircraft factory transferred the Yak-12 aircraft to the 130 aircraft. Most likely, the party sent to Armavir was the final one.
Earlier, Deputy Defense Minister Yury Borisov said that a plant in Irkutsk this year would supply the military department with a total of 12 machines.
According to the author, "with the transfer of four Yak-130 aircraft to the Russian Aerospace Forces on December 22, 2015, the total number of production vehicles of this type delivered to the Russian Ministry of Defense reached 79 units - of which 12 were built at Nizhny Novgorod
aviation
Sokol plant, and another 67 at the Irkutsk Aviation Plant. "