The Investigative Committee of Russia announced the ex-head of Yukos Mikhail Khodorkovsky on the international wanted list. In relation to Khodorkovsky, at the request of the RF IC, the court issued a resolution on absentee arrest on the basis of the articles on which Khodorkovsky passes as an accused. We are talking about the following points of the Criminal Code:
h. 3 Art. 33, paragraphs "A", "b", "e", "g" and "s" h. 2 Art. 105 and h. 3 Art. 30, h. 3 Art. 33, paragraphs "A", "b", "e", "g" and "s" h. 2 Art. 105 h. 2 Art. 105 of the Criminal Code of the Russian Federation (organization of murder and attempted murder of two or more persons).
Press office
Investigative Committee of Russia
:
According to the investigation, Khodorkovsky, being a shareholder and chairman of the board of the YUKOS oil company, in 1998-1999 entrusted Nevzlin and Pichugin, employees of his company, as well as other persons, to kill the mayor of Nefteyugansk Petukhov and businessman Ryubin, whose official activities contradicted the interests of Yukos ". For the investigation it is abundantly clear that these crimes were committed with selfish motives. It was decided to organize the murder of Petukhov in connection with his legal demands as the mayor of Nefteyugansk to the Yukos oil company on the return of taxes hidden from the state.

The attempt on the entrepreneur Yevgeny Rybin was connected with the lawsuits initiated by him against Yukos to recover damages caused by the illegal activities of this oil company.

I will note that the election of a preventive measure after the issuance of the decision to prosecute as an accused is a standard procedural act. And it doesn't matter where the accused of committing particularly serious crimes is hiding - in Russia or outside of it, but at least in Antarctica - we just have to take all measures provided by law to bring him to criminal liability. And the Investigative Committee acts in accordance not only with the norms of Russian legislation, but also of international law, and is also guided by one of the main principles of criminal justice - the inevitability of punishment. And this principle should apply to all, without exception, and even more so to those accused of committing particularly serious crimes, such as murder and attempted murder.

Leonid Nevzlin, Alexey Pichugin, Gennady Tsygelnik, Yevgeny Reshetnikov and Vladimir Shapiro have already been convicted of committing these crimes.
Mikhail Khodorkovsky is on the international wanted list.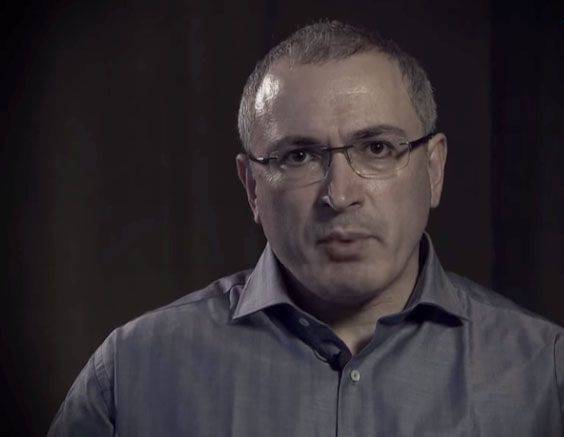 A spokesman for Khodorkovsky (and the man accused of the murder has his own spokesman) Külle Pispanen states that absentee arrest "does not affect the ability of Mikhail Khodorkovsky to move."
Pispanen:
He doesn't care.
As can be seen, the murder of a man hiding from justice abroad (in Switzerland) for Mr. Khodorkovsky does not play any noticeable role. Much more important are the political ambitions that appeared in Khodorkovsky immediately after he "promised everything" to not engage in politics ...