Portal www.balkaninsight.com published material, which tells about mass purchases
weapons
Bulgarian production of Saudi Arabia and the UAE. In the future, these weapons are shipped to the forces of the Syrian opposition, as well as anti-Hussite units in Yemen.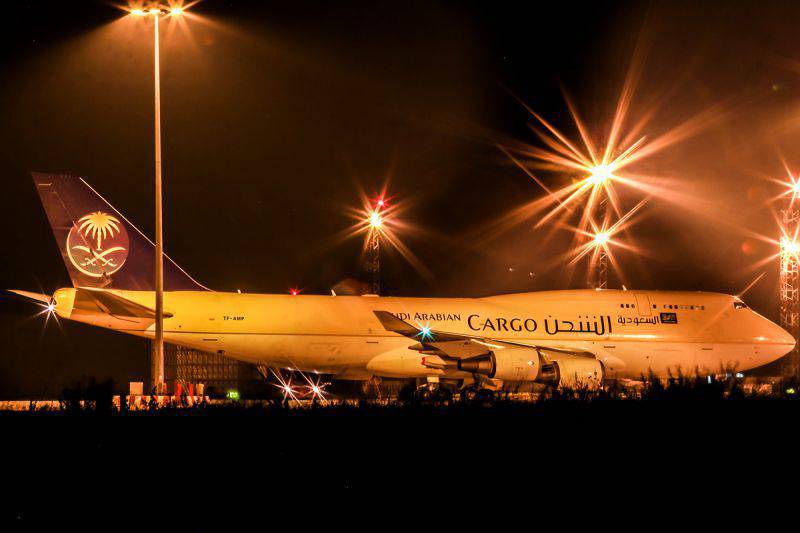 Cargo Boeing 747-481SF Saudi Arabian Cargo Saudi airline under load at Sofia Airport (Bulgaria) 04.11.2014.
"Due to these purchases, Bulgarian arms exports have experienced rapid growth in recent years, reaching, according to official data, the amount of 403 million euros in actual deliveries in the 2014 year. The Bulgarian armament was actively bought by the United States under the armament program of the forces of the "moderate" Syrian opposition, as well as by the new Afghan army, "the blog article
bmpd
.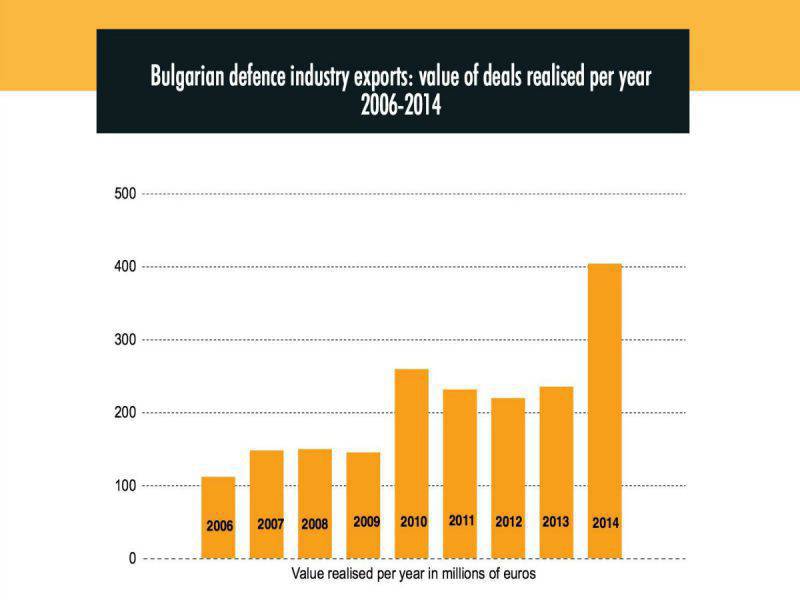 It is reported that "in the same year 2014, the Bulgarian government issued licenses for the sale of weapons to Saudi Arabia in the amount of 85,5 million euros; in fact, by the end of the year, weapons were supplied under completed contracts for 28,97 million euros. "
"According to the Bulgarian report to the UN Register of Conventional Arms, in 2014, 827 light machine guns and 120 LNG 9 heavy machine guns were supplied to Saudi Arabia," the author notes.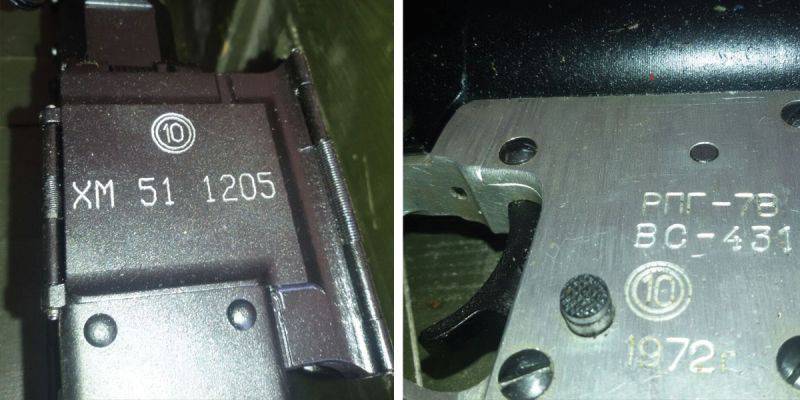 The stigma of the Bulgarian Arsenal plant (the 10 digit in a double circle) on the weapons used by one of the Syrian armed opposition detachments operating in the province of Aleppo. Left - PC machine gun, right - RPG-7В.
The portal also points to the fact that "a significant part of the Bulgarian-made weapons comes to the Syrian opposition through Turkey."