In Russia, there are already achievements on the creation of flamethrower and machine gun installations for those in service
tanks
. The layout of such an installation was demonstrated this fall at the Days of Innovation exhibition in the Central District, which was held in Yekaterinburg, Lev Romanov said in his article for
Messenger of Mordovia
.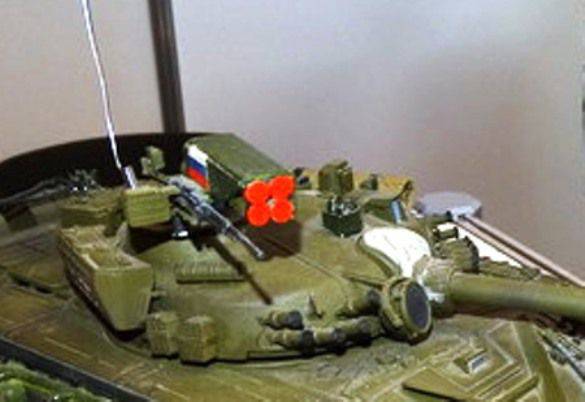 A variant of the system was installed on the model of the T-72A tank.
"A quad container with an 12,7-mm flamethrower RPO-A or RPO PDM-A is mounted above the commander's hatch next to the standard NSVT large-caliber machine gun (93 mm). The mass of this container is about 70 kg, "the author writes.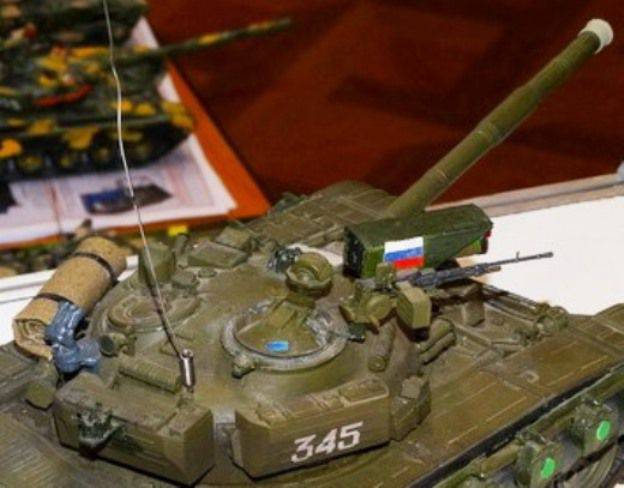 Depending on the task, thermobaric ammunition can be used, which can hit the enemy's manpower on an area up to 400 square. m, or incendiary, hitting the enemy in the area to 280 square. m. Range of flamethrowers - from 1000 to 1800 m (depending on version).
In addition, "to create smoke screens in service, there is a modification RPO-D - in case of salvo shooting, the enemy can be blinded in the square to 400 square. m, the author notes.

If necessary, the commander has the ability to freely use a NSVT machine gun, whose firing range is about 2 km.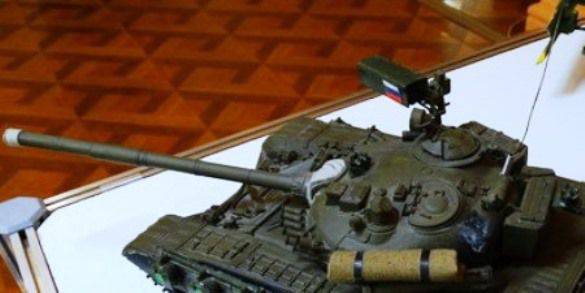 "Military experts acquainted with the development of the Saratov State Technical University. Yu.A. Gagarin, noted that tanks armed with such an installation would be able to operate more effectively during operations in populated areas, during the storming of field fortifications, as well as in battles in mountain-desert terrain, "writes Romanov.