"Rostec" created samples of shock multikopter, capable of carrying grenade launchers and flamethrowers, transmits
Lenta.ru report
a message from the general director of the United Instrument Making Corporation (part of Rostec) to Alexander Yakunin.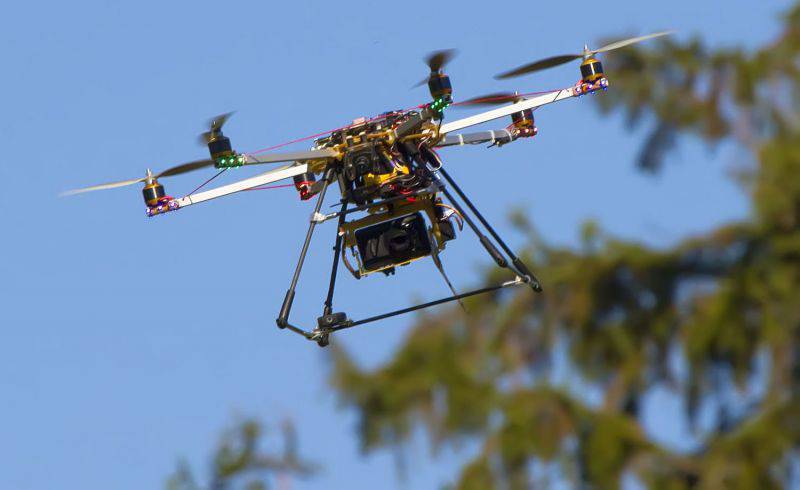 Multikopter
"We have already created samples of a copter reconnaissance aircraft, a fire spotter, a shock and a cargo copter," said Yakunin.
"Such devices are capable of observing various objects offline. They can also dodge bullets, which makes them virtually invulnerable to small
weapons
"- said the general director.
According to him, "the development of such multicopter is a new promising direction for the development of unmanned aerial vehicles."
Yakunin noted that one of the advantages of the copter is the ease of its transportation. "In addition, the copter does not require a runway or a special catapult. It costs ten times cheaper, so its loss in battle is not so noticeable, "he added.
At the same time, work continues in the military-industrial complex "to create capacities for the serial production of the short-range UAV Corsair," Yakunin said. Already manufactured 5 prototypes of this unit.
Publication reference: "Multicopter is an aircraft with an arbitrary number of rotors rotating diagonally in opposite directions. Quadcopter - a device with four screws - is often referred to multicopters. This technique is mainly used for low-cost aerial photography and filming, hanging the camera to it. "