The time expired for the civilian population of the Iraqi city of Ramadi to leave the city. These terms (72 hours) were provided by the official authorities of Iraq, whose troops came very close to the settlement in order to dislodge the militants of the so-called Islamic State from there. 72 hours have expired, and the Iraqi army launched an assault on Ramadi. It is reported by the news agency
TASS
.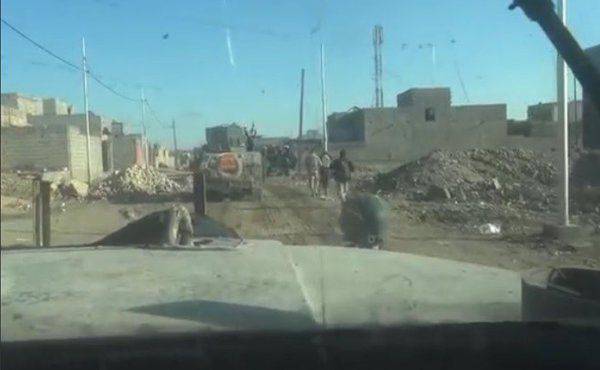 The report says that the Iraqi armed forces, with the support of the national militia, advanced to the central quarters of the city, which for several years was under the complete control of the fighters DAISH (IG). It is noted that the main goal of the army units at this stage of the operation is to take control of administrative buildings located in the center of Ramadi.
IG fighters, judging by reports from Iraq, are clearly not going to surrender the city to the Iraqi army and militia without a fight. Thus, as a result of one of the counterattacks inflicted by the militants, at least 14 of Iraqi military personnel died, more than 30 were injured of varying degrees of severity. According to the Al-Jazeera TV channel, the igilovtsy use mortar bombs against the Iraqi army and arrange targeted bombings. One of the tactics of militants is a purposeful exit from the buildings that remain under crossfire and at the same time are mined. The fighters of the Iraqi army, believing that they have taken control of the building, fall into a fire trap, eventually suffering great losses.
About a week ago, the Pentagon reported that the blows of the "coalition" had allowed more than half of the militants to be dislodged from the city. The statement tunes in for certain reflections, especially if one considers that only after these attacks the Iraqi army threw leaflets on Ramadi calling for civilians to leave the city. It turns out that the planes of the American coalition bombed Al-Ramadi at a time when civilians did not even begin to leave the city blocks ...