The day before, the head of the Operational Headquarters of the Georgian Armed Forces, Vakhtang Kapanadze, announced that Russia had deployed several Iskander tactical missile systems to the area of ​​the settlement of Java (South Ossetia). According to Kapanadze, Georgia will monitor the situation and will try to "give a political response." Reports about it
RIA News
.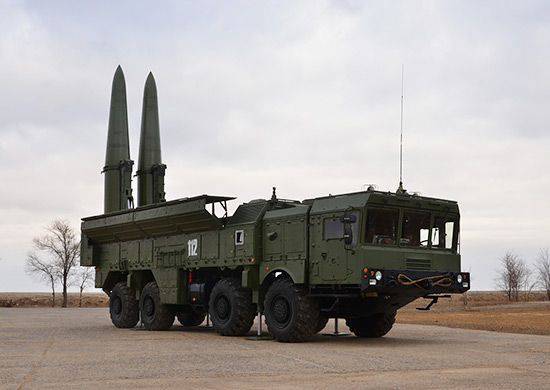 The journalists asked about the reaction of NATO to the statements of the Georgian side about the deployment of Iskander OTRK on the territory of South Ossetia. A NATO spokesman said he did not have accurate information about the subject of the conversation:
Please contact the Russian and Georgian authorities with this question.
Recall that some time ago, information was leaked to the press about the high probability that the Georgian side was preparing provocations against South Ossetia.
The day before, the chairman of the Federation Council of the Federal Assembly of the Russian Federation, Valentina Matvienko, stated that Russia guarantees the security of the Republic of South Ossetia and will continue to provide economic assistance. Matvienko made this statement during a meeting with the head of the South Ossetian parliament, Anatoly Bibilov. "
Rossiyskaya Gazeta
"cites the statement of the head of Sovfed:
We understand the key significance for the republic of Russia's support. We intend to continue to exert both financial, socio-economic, and other forms of influence in order to achieve the main thing — a real improvement in the quality of life of the population. For people to see: life is getting better.