Separate mixed
aviation
the squadron in Kamchatka replenished with a batch of new Mi-8 AMTS "Terminator", reports
RIA News
Post Eastern District.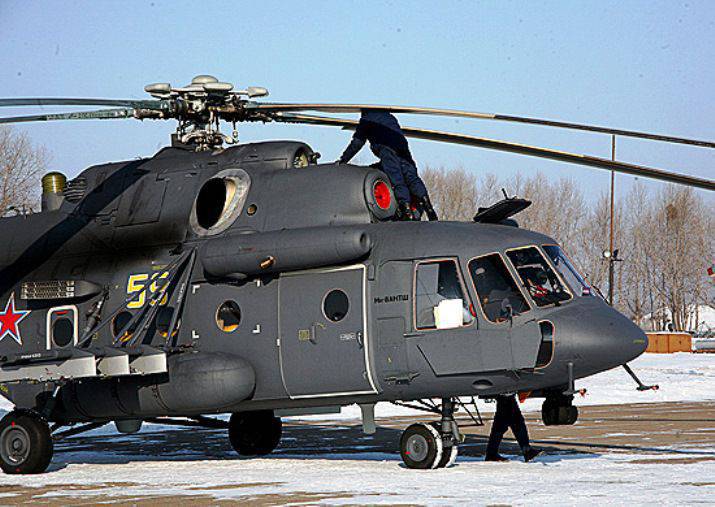 The press service explained that the number of helicopters delivered was not specifically specified.
"Representatives of the district's aviation unit at the manufacturing plant in the Republic of Buryatia completed the acceptance of the aircraft. To date, new combat helicopters have already been put into operation, "the release says.
It is reported that "the new Mi-8AMTSH will be involved in the implementation of training flights and missions for day and night time," the machines "are equipped with modern navigation equipment that allows you to fly in any weather conditions."
The press service recalled that "Mi-8 AMTSH helicopters are designed to destroy ground, mobile and stationary targets, armored vehicles, helicopters, a conventional enemy manpower, airborne personnel and cargo for military purposes, as well as search and rescue operations."