The Ministry of Defense of the Russian Federation is considering the possibility of acquiring IL-114 aircraft for special use, reports
MIC
with reference to Interfax-AVN.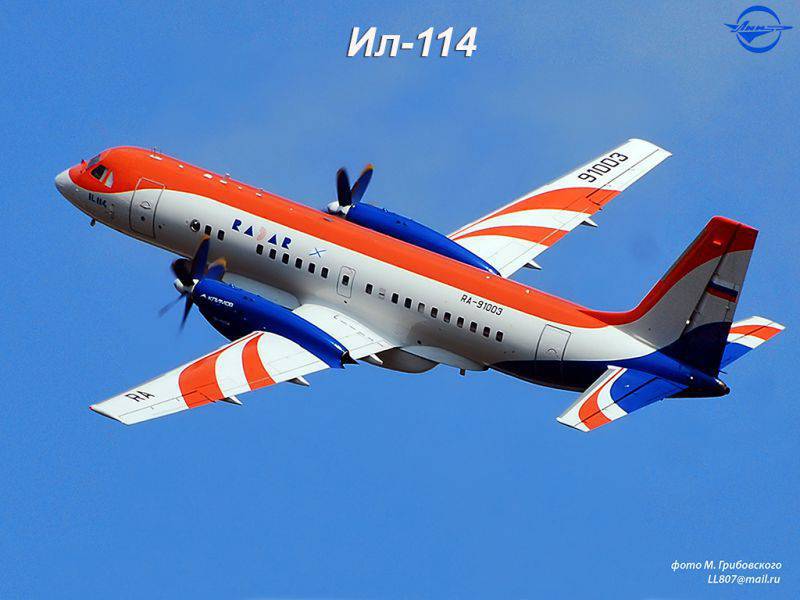 "In the near future, the issue of the first customer of IL-114 aircraft will be resolved - it is possible that this will be the Ministry of Defense," a defense industry source told the agency.
He recalled that "
Aviation
the Ilyushin complex previously proactively worked out a variant of a patrol aircraft based on the Il-114. " The prototype of such a machine was created for the company "Radar-mms".
According to the interlocutor, "it was on this machine that many design solutions for creating a patrol aircraft were worked out."
"Nevertheless, the IL-114LL cannot be considered a fully patrol vehicle, but in many respects it performs the function of a patrol vehicle. "Ilyushin" after issuing a technical assignment of the Ministry of Defense is ready in a short time to create a patrol version based on IL-114-300, "he said.
The source noted that "IL-114 can be effectively used for patrol purposes, since it has a flight time of at least 11 hours and allows you to install all the necessary equipment on it."
Help edition:
"The passenger Il-114 is designed for transportation to 64 people. Its power plant consists of two TV7-117С (СМ) engines with an 2500 hp power. The maximum take-off weight is 23,5 t, with a maximum fuel reserve, the payload is up to 1500 kg. Cruising speed - 500 km / h; cruising altitude - 7600 m ".