In Genoa, the shipyard of the company "Fincantieri" launched another frigate class FREMM "Luigi Rizzo" (F 595), reports
TSAMTO
with reference to the press service of the enterprise.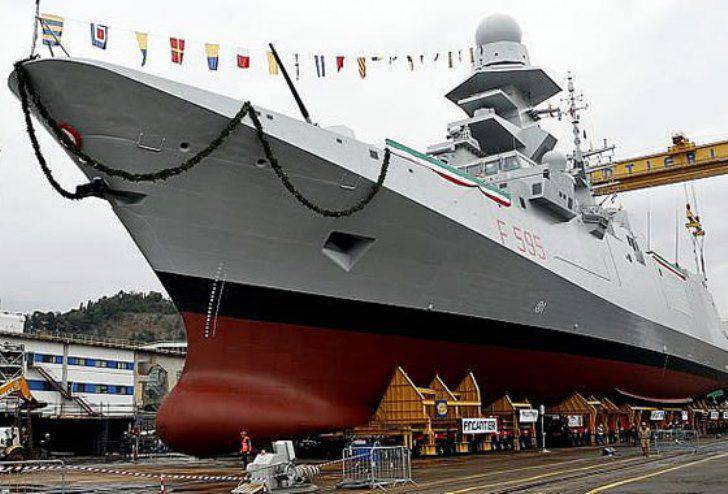 "Luigi Rizzo" is the sixth ship of the series. The keel laying of the ship took place on 6 on September 2013 of the year. After launching, the frigate's additional equipment will continue at the naval shipyard in Muggiano (La Spezia), "the message reads.
"Luigi Rizzo" is to become part of the Italian Navy in 2017. It is assumed that "FREMM ships will be replaced as part of the Italian
fleet
frigates of the Lupo and Maestral types built by the Fincantieri company in the 1970s. "
The fifth Alpino frigate (F 594) was launched in December 2014. To date, the first two ships are fully operational - the F 590 and F 591.
Help edition:
The frigate Luigi Rizzo has a length of 144 m, a width of 19,7 m and a total displacement of about 6700 m. 2500 nodes. The range of the frigate at a speed of 4 knots is about 32 nautical miles, autonomy is 16 days, the crew is about 27,5 people. "