During an interview at the Belarusian television channel, the Minister of Defense of Belarus Andrei Ravkov told that the official Minsk plans not only to continue the purchase of combat-training aircraft Yak-130 and Tor-M2 in Russia, but also plans to buy fighters Su- 30. Information Agency
TASS
cites the statement of Andrei Ravkov made by him in the Arsenal program of Belarusian TV.
In the near future, the renewal of the park will continue.
aviation
equipment and weapons, anti-aircraft missile and radioengineering forces as part of bilateral military-technical cooperation with Russia. This is the purchase of Su-30, Yak-130, and Tor-M2 air defense systems.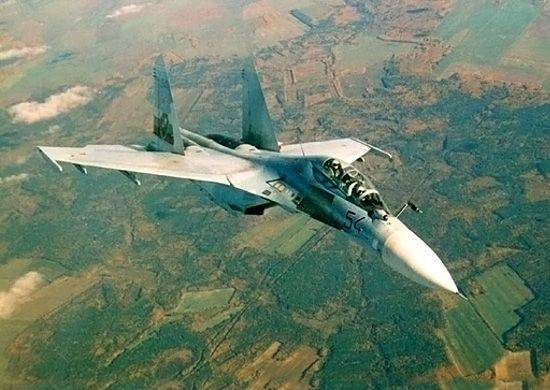 The Minister of Defense of Belarus noted that over the past five years, substantial work has been carried out on rearming the Belarusian army. According to Andrei Ravkov, one of the elements of modernization is the purchase from Russia of four anti-aircraft missile divisions C-300PS. In 2016-2017, Belarus, as the head of the republic's defense department notes, will continue the process of re-equipment, paying particular attention to aviation and the missile component.
Commenting on the increase in spending in the Republic of Belarus, President Alexander Lukashenko has already noted that all social obligations in the republic will be fully fulfilled. At the same time, according to Lukashenka, 2016 will be a difficult year, as "the people themselves were to blame, the neighbors fooled problems". The statement of Alexander Lukashenko represents the news agency
"BelTA"
:
Year will be very difficult. And they themselves are to blame, especially our neighbors have freaked out more problems than enough. And probably, years will still be needed to rake them. These are their problems, but the problems are also ours, since these are our main markets - Russia, Ukraine, Kazakhstan. With the European Union, things are not so simple. Our products go there, you know, through a stump-deck. They have very strongly defended their market; you will not break through there with the products that we have. In terms of the fact that we produce the nomenclature that they have - the same tractors, cars, food, clothing. Even if we are better in terms of quality and price, we will not be allowed in there anyway, at least it's very difficult to get there.