The United States Department of Defense Military Cooperation Agency (DSCA) has sent a notification to Congress about the upcoming supply of Lithuania with an additional batch of anti-tank systems Javelin, the blog reports
bmpd
with reference ajor-arms-sales.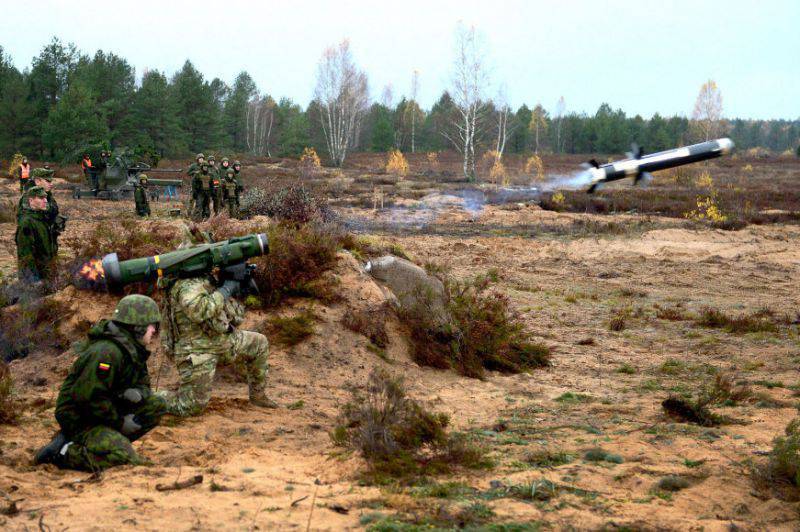 "The planned delivery will include XaNumX Javelin mobile launchers (Command Launch Units - CLU), Javelin 74 anti-tank missiles and ten training missiles. The total estimated cost of delivery will be $ 220 million, of which the actual cost of the equipment is $ 55 million, and the rest is the cost of American technical assistance, transportation, training, etc., "the publication says.
The delivery of missile systems to Lithuania has already been approved by the US State Department.
According to bmpd, "Lithuania became the first foreign customer to Javelin ATGM, having received 2001 launchers and 18 ATGM from the USA by agreement of 74 of the year."
The blogger recalls that last year the United States approved the delivery of 102 Estonia Javelin launchers. The units were attached 350 combat and 102 training missiles.