The Greek Parliament unanimously approved the initiative of recognizing Palestine as an independent state. This is reported by the Greek newspaper
Kathimerini
. It is noteworthy that the relevant initiative (resolution) was discussed in the presence of the leader of the Palestinian Authority, Mahmoud Abbas. Abbas previously held a series of meetings with current and former representatives of the Greek authorities, including the current head of the Greek Cabinet Alexis Tsipras.
Mahmoud Abbas:
This is a monumental step that will go into
history
Palestinian people.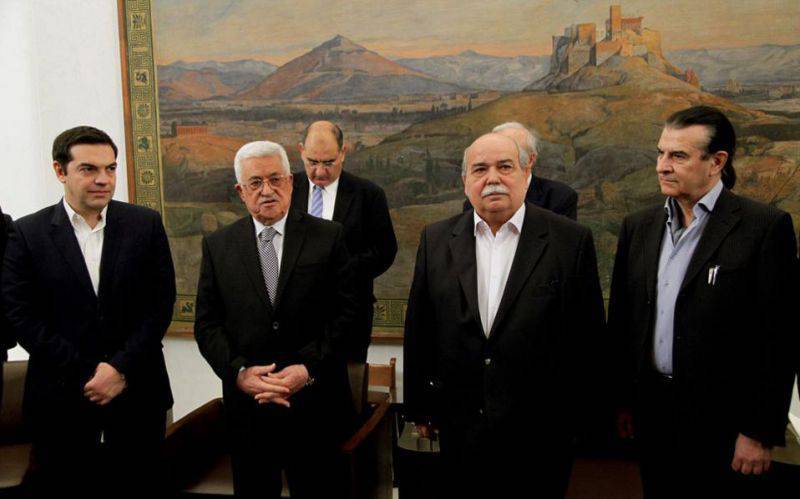 The resolution, recognizing the official Athens of Palestine as an independent state, states that Greece is taking this step for the sake of peace and prosperity in the region. According to the Greek deputies, who met the results of the vote with applause, such a decision should contribute to the de-escalation of the conflict.
Greek parliamentarians say they have made a decision based on a number of UN provisions, including the provision on the right of nations to self-determination. At the same time, Athens believes that the recognition of Palestine will more quickly contribute to the fact that the Palestinian and Israeli authorities will sooner reach an agreement at the negotiating table.
Speaking about the right of nations to self-determination, Greece for some reason still refuses to recognize such a right for the Crimeans or citizens of Abkhazia and South Ossetia, which once again speaks of double standards in the interpretation of international norms by individual states.