In 2015, Syria has a unique situation: government forces in the fight against terrorists use almost all modifications of Russian
tanks
T-72 and T-90, this was not in any military conflict, writes Roman Katkov in his article for
Messenger of Mordovia
.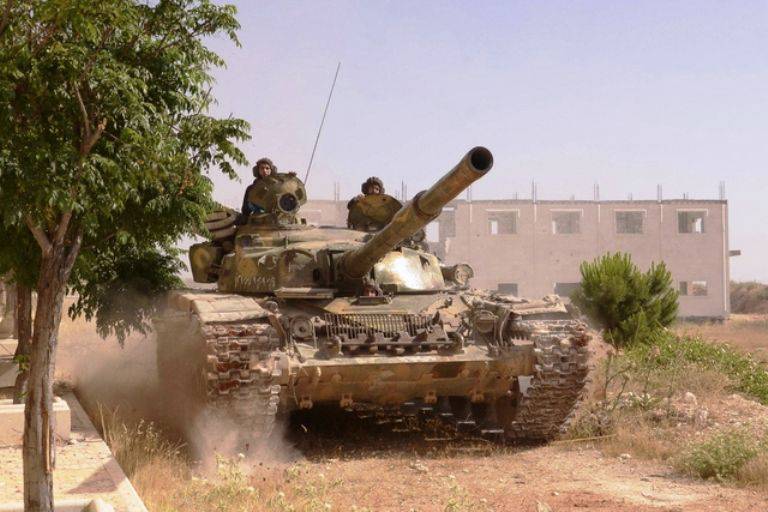 "The Syrian army began to receive T-72 tanks (export version)" Ural-1 "with an optical sight-rangefinder TPD-2-49 at the beginning of 80's. Compared with the machines in service with the Soviet army, they were made in a simpler and, accordingly, cheaper version, "the publication says.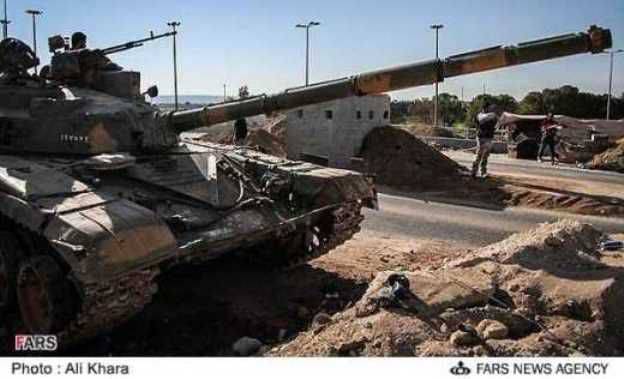 Then, T-72M, T-72М1 and T-72А appeared in Syria. "The main difference from the original version was the use of the TPKD-1 laser rangefinder sight on them, which significantly increased the accuracy of shooting. In addition, there were other innovations, such as a modernized gun and smoke grenade launchers on T-72М1 and T-72А, "the author reports.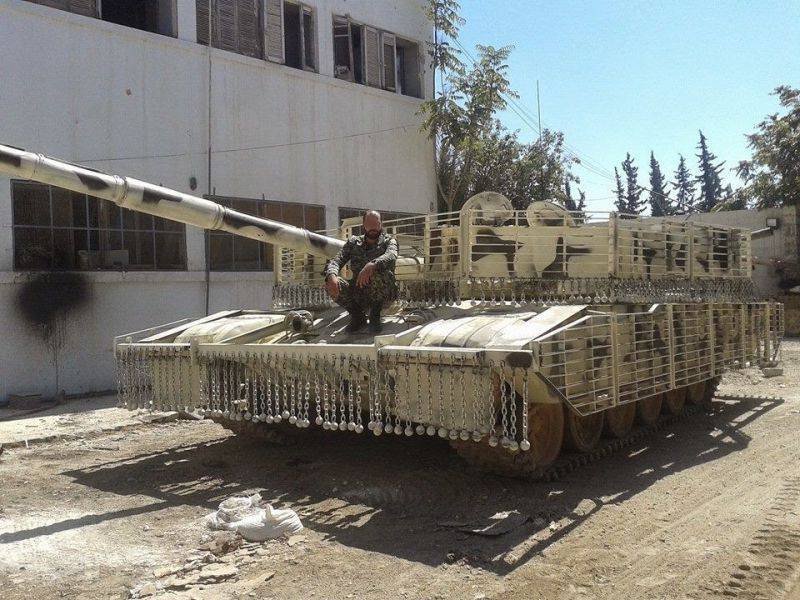 Later, after the collapse of the USSR, the T-72A tanks received dynamic protection, becoming, in fact, the T-72AB.
In the autumn of this year, the Contact-72 protection blocks were installed on the T-1М1 tanks in service.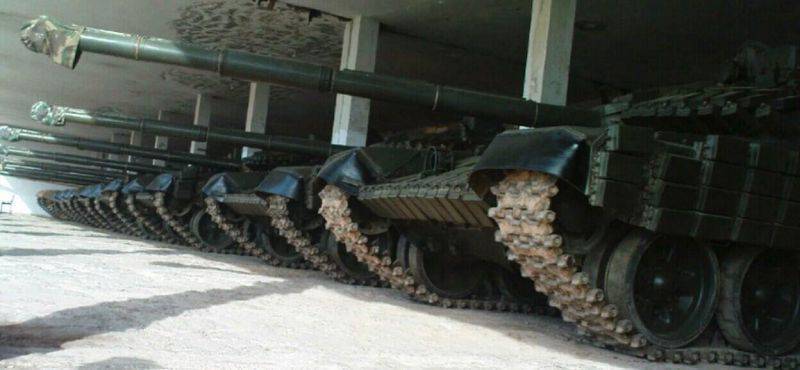 "Around the same time, Russian T-90A tanks appeared in Syria. A little later, the active participation of T-72B in combat operations against terrorists was recorded, and Russian T-90 1992 samples of the year were observed in the Syrian Aleppo area, "writes Katkov.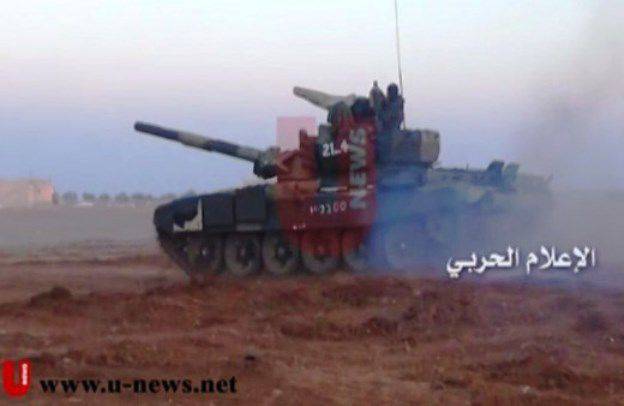 According to the author, referring to military experts, "the Syrian situation, with the simultaneous use of almost all modifications of the T-72 and T-90 tanks, is sure to go into
history
world tank building ".