The leadership of the Liberal Democratic Party of Russia (LDPR) faction in the State Duma of the Russian Federation proposes to amend the Russian Constitution, withdrawing clauses on the priority of international law over Russian and on giving a special role to the notion "Russian people". At the same time, it is noted that in a number of world powers, national law is declared by fundamental laws above international law.
RIA News
cites a fragment of a statement by a representative of the LDPR
We will prepare amendments to the Constitution (...) This will introduce the concept of "Russian people" into the preamble. Today sounds "We, the multinational people of Russia." We propose to write "We, Russians, and all the other peoples of Russia" (...) and remove the notion that international law has an advantage over national law.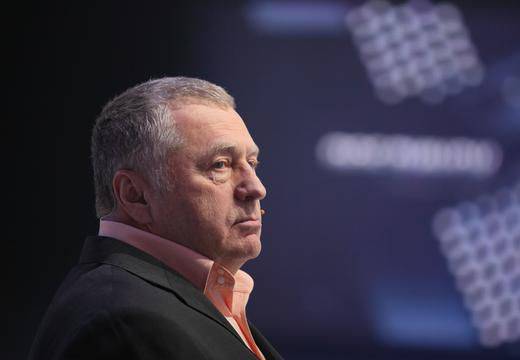 Recall that a couple of weeks ago, the Constitutional Court of Russia recognized the legitimate right to ignore the decisions of the ECHR (European Court of Human Rights) in the event that such decisions conflict with the Basic Law of the country. This fact can be considered the first sign of raising the status of national legislation in our country.
Deputies from the Liberal Democratic Party came out with another proposal. So, deputy Ivan Sukharev turned to the head of the Investigative Committee of Russia with a proposal to open a special prison for militants of the so-called "Islamic state" on the Solovetsky Islands. This newspaper reports
"News"
. According to the deputy, a special prison will help prevent the very possibility of the spread of terrorist ideology among the prisoners.
It should be recalled that at the moment persons convicted under the article "terrorist activities" are serving their sentences along with those convicted of committing other crimes. Often there are cases of recruitment directly within the walls of the colonies, which leads to an even greater spread of terrorist ideology.