The state enterprise "Antonov" (Ukraine) summed up the results of a competition in which it was proposed to invent a name for the new An-178 aircraft. As previously reported, most of the persons who took part in the competition offered to name the Ukrainian aircraft in honor of Stepan Bandera. This result provoked a mixed reaction in Ukraine itself.
As a result, the Ukrainian state enterprise decided to abandon the idea of ​​calling the plane in honor of the Nazi accomplice. On the official website of the State Enterprise "Antonov" on the social network "Facebook", a note with the following content was published on this subject:
After the publication of the voting results, politics intervened in the peaceful course of the national competition. The struggle for the title was the cause of international political battles.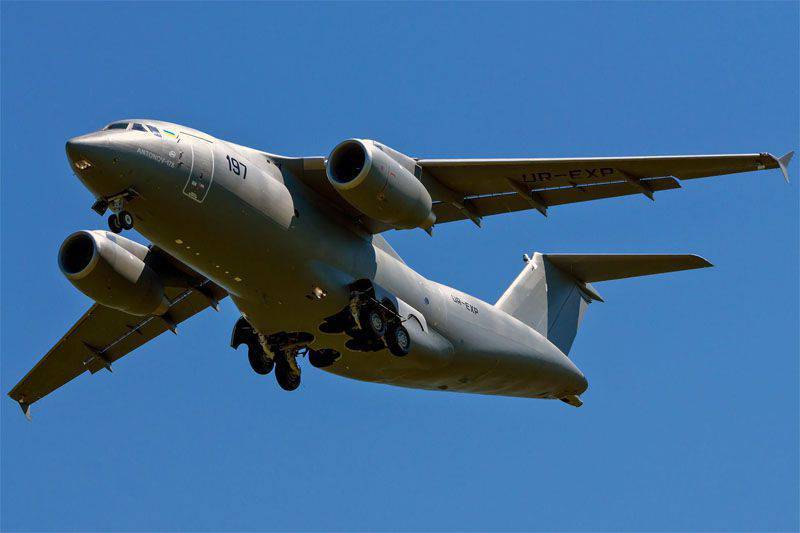 Recall that in addition to the proposal to name the plane in honor of Bandera among the leaders of the competition was the option "Cyborg." As a result, Antonov decided to abandon these options and leave the An-178 untitled. In the international classification An-178 will be held exactly as An-178. Those who offered the above names decided to give gifts in the form of so-called branded aircraft models.
It should be noted that one of the first ideas to call the plane "Stepan Bandera" was suggested by the user "Facebook" under the nickname
Bright Fierce
- A character with a clear "Independence of the brain."