The Iraqi television channel Al-Sumariya reports on another "error" of pilots of the so-called American coalition that performs "anti-terrorism tasks". This time, the "mistake" was made by the pilot of the Canadian Air Force, who eventually struck at Iraqi soldiers, which resulted in the death of at least nine soldiers of the Iraqi army. A Canadian pilot launched a missile attack on the positions of the Iraqi military in the area of ​​the city of Fallujah.
The coalition itself states that the "mistake" occurred about three days ago and it was connected with the "non-updated coordinates of the movement of Iraqi troops". At the coalition headquarters, they say that a Canadian plane attacked the positions of militants of ISIS (DAISH), eventually destroying around 40 terrorists. And then, suddenly, the Iraqi army began "to attack swiftly" and the Canadian "al" launched a rocket at the Iraqi military, "believing that they were ISIL militants". As they say, no comment ...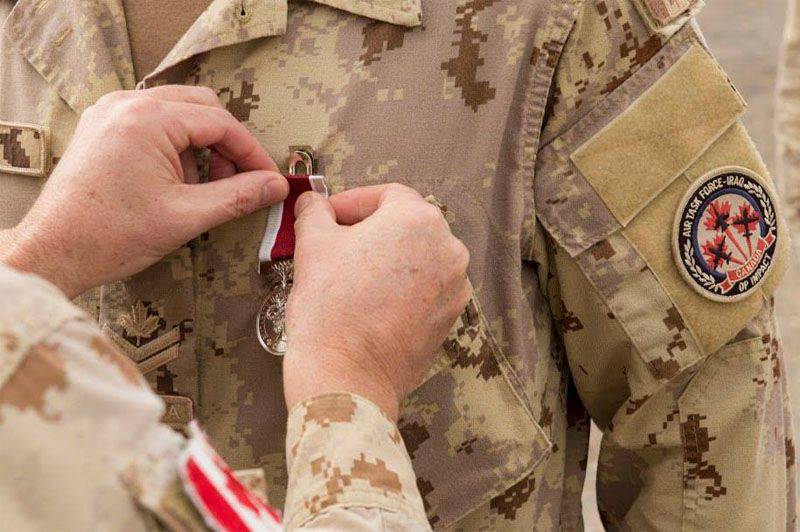 The representative of the command of the American coalition, Steve Warren, said that both the United States and Canada are launching a "comprehensive investigation" of the airstrike that led to the deaths of dozens of Iraqi soldiers. Apparently, the investigation will be as effective as all other investigations into such incidents, including the investigation of the impact of the American bomber on the Doctors Without Borders hospital in Afghan Kunduz.
Attention is drawn to the fact that after the "mistake" of the Canadian pilot, the Iraqi army in the Fallujah area lost its previous positions, which "unexpectedly" came under the control of the ISIS militants who managed to counterattack Iraqi units and gain a foothold in the area of ​​the important highway.