Indian Prime Minister Narendra Modi will arrive in Moscow this week to negotiate the construction of a new nuclear power plant in India and the purchase of a Russian
weapons
worth over $ 7 billion, reports
Kommersant
.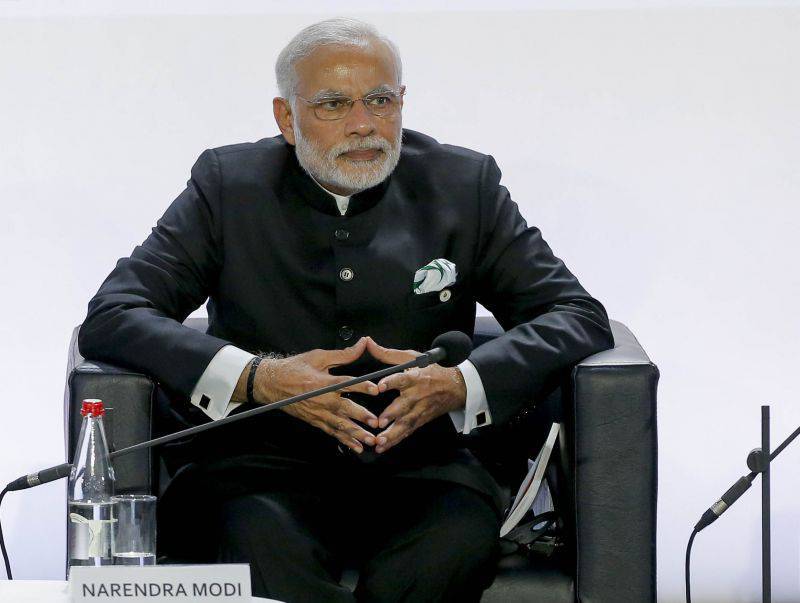 As expected, negotiations will begin on Tuesday evening with an informal dinner with Vladimir Putin. In India, such a meeting is called "tea drinking by the fireplace."
"The visit promises to be the most productive over the past decade. We are talking about the process of deepening the strategic privileged partnership of the two countries in the most sensitive areas - primarily in the nuclear power industry and the military-technical sphere. Manifestations of "personal chemistry" between the two leaders, as well as preparing for the signing of the agreement, are designed to refute the conventional thesis that in recent years, India is allegedly moving further away from Russia, reorienting to the United States, "said Alexander Kadakin, the Russian ambassador to India.
"One of the main sensations is expected to be a statement by Narendra Modi about the readiness to allocate a site in the southern Indian state of Andhra Pradesh for the construction of a new nuclear power plant with Russian participation consisting of six power units," a source close to the talks told the newspaper. "Narendra Modi will make public the corresponding offer in a conversation with Vladimir Putin."
Breakthrough agreements are also expected in the military-technical field. In this area, a package of contracts worth over $ 7 billion is planned.
"Kommersant" notes that "on the eve of the visit of Prime Minister Modi to Moscow, the procurement committee of the Indian government approved the allocation of funds for the purchase of the Russian Triumph C-400 anti-aircraft missile systems".
Immediately, several managers of Russian defense enterprises confirmed to the newspaper that "India can buy at least five C-400 divisions, becoming the second foreign customer of the system after China."
However, according to a source in the defense industry, "negotiations on C-400 will be difficult: the Russian price of five C-400 divisions, amounting to about $ 2,5 billion, does not suit India, and ultimately everything will depend on the negotiations of the heads of state."
"Agreements on the purchase by India of two diesel-electric submarines of the 636 Varshavyanka project, three frigates of the 11356, 48 project of military transport helicopters Mi-17В5, will also be discussed," said a military-technical cooperation source. - Negotiations are underway on the purchase of armored infantry vehicles BMP-150K around 2, as well as the modernization of the Il-78 and Il-76 fleets of the Indian Air Force. We are also waiting for a decision on leasing the second nuclear submarine of the 971 project. "
"These proposals look like a logical continuation of the purchases made earlier by India," said Konstantin Makienko, an expert at the Center for Analysis of Strategies and Technologies. "In Delhi, they proceed from the assumption that, given the strengthening of the Pakistani Navy, the acquisition of the same Varshavyanok will be a worthy response to Islamabad."