The only ice training ground in the Far East was built for future commanders of the Arctic divisions - cadets of the Far Eastern Higher All-Arms Command School, reports
TASS
message from the representative of the Eastern District Alexander Gordeev.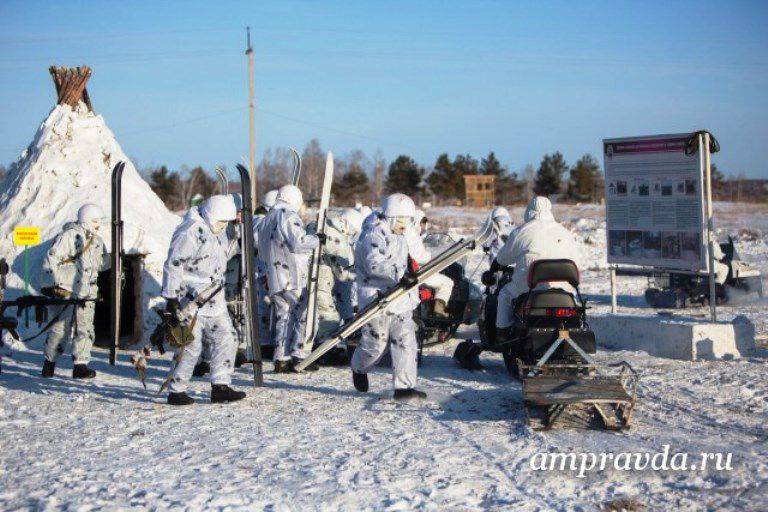 "The firing positions of snow and ice for infantry fighting vehicles and tanks, for calculating mortars and positions for firing from small arms weapons. The so-called igloo was erected from the ice, where the personnel, according to the plan of occupation, should wait out the snowstorms and, if necessary, stop for the night. Also on the ground laid ski trails of varying difficulty. Developed trails with obstacles for practical training on snowmobiles. During the entire route, targets were set that the cadets will have to hit on the move, moving on snowmobiles ",
- told the colonel.
According to him, the site is also equipped with a "unique ice climbing wall for climbing training in low temperatures".
"Almost the entire infrastructure of the landfill was built by Arctic cadets together with the faculty of the school. The ability to build firing positions, shelters, berths and overnight stays out of the snow are included in the curriculum for training future Arctic regions, "said Gordeev.
DVOKU is the only military college in Russia that trains officers in the specialty
"Commanders of motorized rifle platoons (arctic)"
. The school is located in Blagoveshchensk.