The ceremony of laying the nuclear submarine cruiser project 955-A, named after Emperor Alexander III, took place in Severodvinsk on Sevmash.
Ридус
.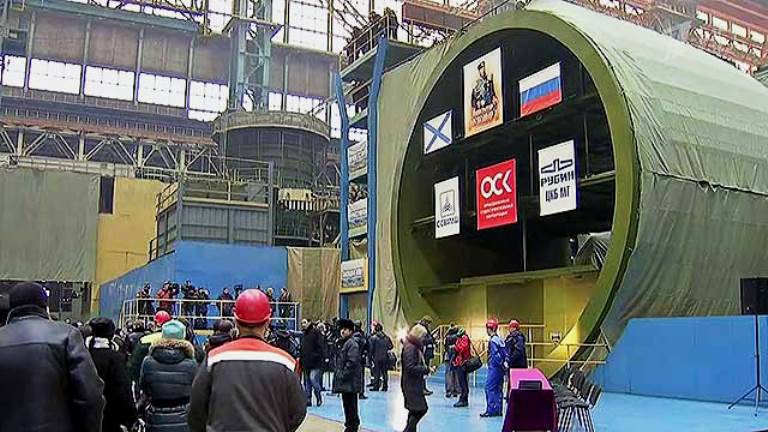 The event was attended by Commander of the Federation Council Vladimir Korolev, Minister of Culture Vladimir Medinsky, Governor of the Arkhangelsk Region Igor Orlov.
"The laying of this ship is the most important link in strengthening the defense capacity of our country, and I am sure that the new nuclear-powered ship will take up combat duty on time," said Orlov, addressing those present.
"The assignment of the name" Emperor Alexander III "to a new submarine cruiser is a landmark event that clearly demonstrates the continuity of Russian
historical
traditions ... I am sure that this cruiser will live up to its glorious name and will be a reliable defender of the maritime boundaries of Russia! "Medinsky said in his welcoming speech.
"Emperor Alexander III" - the seventh submarine of the project "Borey". Submarines of this project have a length of - 170 m, width - 13,5 m, full displacement - 24 thousand tons. Each cruiser is armed with 16 th R-30 "Bulava" missiles.
"The laying of the seventh cruiser, armed with modern missile system Bulava, says that the ships of the newest group of naval strategic nuclear forces fully justify their appointment, confirmed their high tactical and technical characteristics. And the name of the new ship is the name of a whole epoch when Russia was one of the leading world powers. She was and will be for her if we can build such ships, "Korolev emphasized.