The press service of the SBU issued a message about the next large-scale action of the department. The report says that in Avdiivka (not far from the contact line in the Donbass - north of Donetsk) a special operation was carried out, during which about a hundred people were already detained on suspicion of "terrorism" and "complicity with terrorists". Advisor to the head of the Security Service of Ukraine, Yuri Tandit on the air of the TV channel
"112. Ukraine"
claimed that among the hundreds of detainees, "identified 3 saboteurs" and one "foreign intelligence agent".
From the report:
In Avdiivka, Donetsk region, near the line of contact, representatives of the Ministry of Internal Affairs, the Ministry of Defense, as well as SBU officers conducted preventive and anti-sabotage actions. All places of the alleged presence of militants and members of illegal armed groups (illegal armed groups) were worked out. During the event, about a hundred people were detained, among them three persons suspected of participating in the DRG. One person is suspected of involvement in foreign intelligence activities.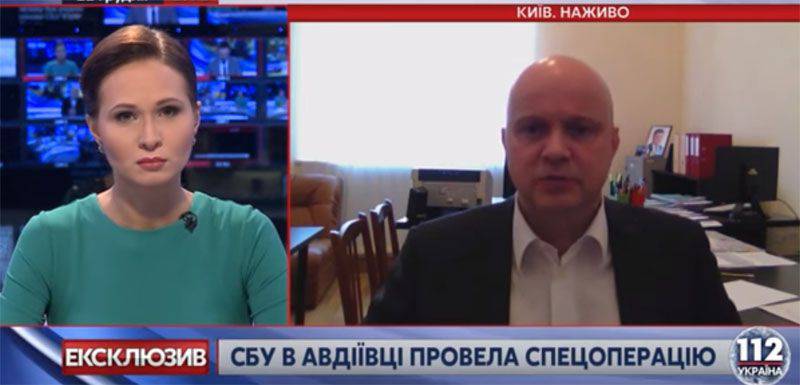 After a few hours of conducting a "large-scale operation" in Avdiivka, it was stated that the majority of the detainees were released to their homes. Such a statement by representatives of the SBU caused a lot of questions in Ukraine itself. Ukrainian citizens are interested in: if the Security Service of Ukraine announces that "all the militants have been worked out", then why is the vast majority released. One gets the impression that the Ukrainian special services decided to seize everyone in a row, and only after that figure out whether a particular resident of the city is involved in "terrorism" or not.
Surprising statement about the detention of "saboteurs" and "intelligence". If you follow the logic of the Security Service of Ukraine, representatives of the "DRG" ​​and "foreign intelligence" sat in Avdiivka and waited for someone to knock on the door to surrender instantly without rendering any resistance.