TV channel "Star" published on the Internet video of the shelling of the positions of terrorists in the Syrian city of Salma, turned by the group "Al-Nusra" in the fortified bastion.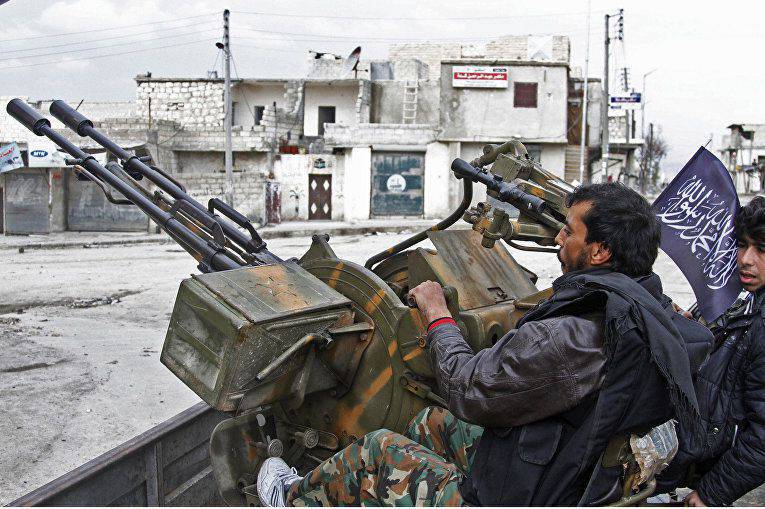 "In the Syrian province of Lattakia, fierce battles for the city of Salma have not ceased for several days. Militants of the Dzhebhat al-Nusra terrorist group banned in Russia have turned this town into a fortified bastion and are trying with all their might to keep it ", - quotes
Look
tv channel message.
"Salma is extremely important for terrorists, because if they lose it, it will mean a complete defeat of the group in northwestern Syria. In addition, all routes for the delivery of recruits from Turkey will be blocked, "the channel reports.
"Militias are acting against the terrorists in the mountains. One of the peaks was seized by them a few weeks ago, now there is a well-fortified position of volunteer units. Last night, the gunners replenished ammunition - and they began with a new force to smash the militants. In addition to taking the city, they have an order to take care of the personnel: the offensive is coming, "the message says. The command plans to free the city by the end of the year.
In addition, government forces are pushing fighters to the outskirts of Aleppo.
"As part of the operations, the army established full control over the Karasy village and the nearby warehouse area ... Then the attack on the city of Khan-Tuman followed," a military source told SANA.
According to him, "the Djabhat al-Nusra terrorists who were in the regions suffered heavy losses, their ammunition was destroyed".