The Iraqi armed forces dropped tens of thousands of leaflets from the aircraft, in which they called on civilians to leave the city of Ramadi, today one of the main strongholds of the militants of the DAISH (ISIL) group. Residents of the city are urged to leave their homes for the next three days to save their lives in connection with the forthcoming operation of the Iraqi troops. It is reported by the news agency
Reuters
.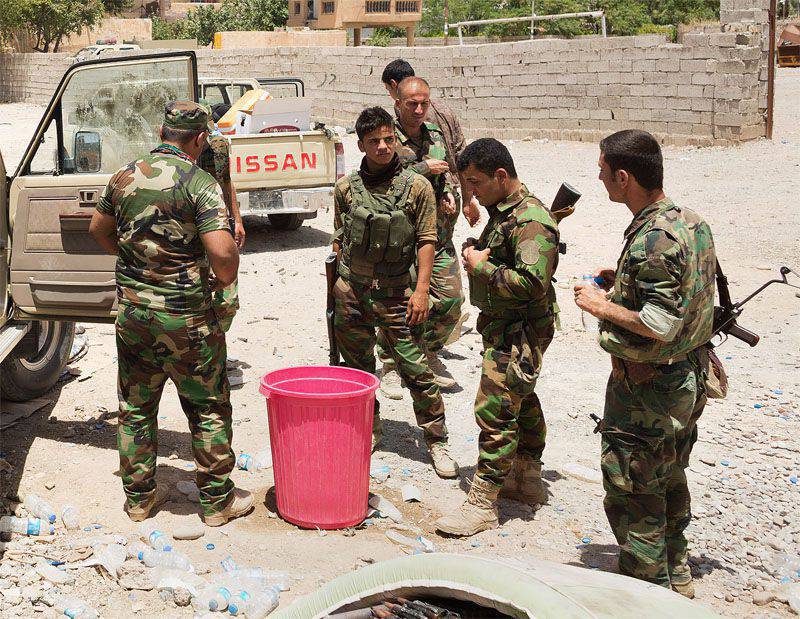 Official Baghdad reports that there are about three hundred ISIL militants alone in the center of Ramadi, against which a military operation is being prepared. The commanders of the Iraqi forces say that during this operation, the troops will try to take control of the city.
It should be noted that there are several dozen representatives of American special forces on the Ramadi (Iraq) - Ar Raqqah line (Syria). Earlier in the Pentagon stated that the special forces provide the Iraqi military and militia instructors support.
In Iraq, they are still not answering the question of whether people who actually gather to leave Ramadi will be checked in any way soon, because over-paid fighters may be among civilians, as has often happened. In addition, there is no information on whether the residents of Ramadi are free to leave the city - will the militants of the so-called "Islamic State" allow the human shields to escape, and what will the Iraqi army take if the militants once again cover people?