One of the leaders of the Lebanese militants, released in 2008 from an Israeli prison under an agreement with Hezbollah on the exchange of prisoners, was liquidated in the Jaraman area (a suburb of Damascus) during a rocket attack, reports
RIA News
Reuters message.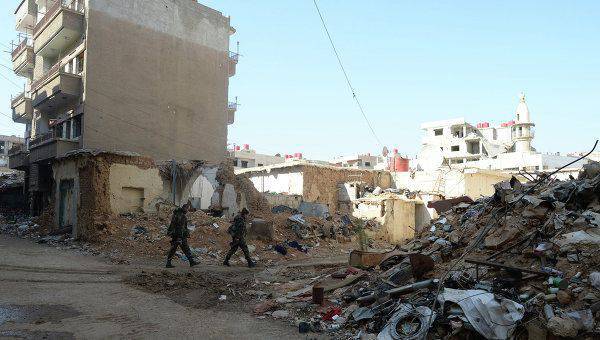 According to the agency, the death of the "martyr" was reported on his Facebook by Samir's brother, Bassam Kantar.
According to one of the versions voiced by local media, a blow to the house in which Samir was located was dealt by the Israeli Air Force. Publications also report civilian casualties.
According to the agreements reached with Hezbollah, Israel freed 2008 from prison and returned several militants captured during the 2006 war to Lebanon, the agency reminds. Among those released was "the elder of Lebanese prisoners" - Kantar, who was sentenced to life imprisonment for killing Israelis. In prison, he spent about 30-years.
According to Reuters, Kantar was sent to Syria along with the Hezbollah detachment to fight on the side of the formations loyal to Bashar Assad.