Rostislav Ischenko, President of the System Analysis and Forecasting Center, explains why it is more profitable for the world centers of power to preserve Ukrainian statehood in its present form, what is the strength of regional elites, and what plan does Washington have in the event of Ukraine's disintegration.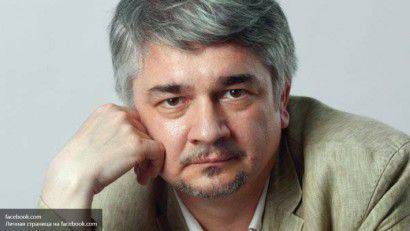 If in Washington they face the collapse of Ukraine, they will play with regional leaders

In politics, one can never talk about some results, it cannot be left on December 31, and to start again on January 1. Those processes that started earlier, they will continue in the 2016 year. If we talk about the stability of the Ukrainian state, it is no longer stable and has long been no longer a state, but retains its statehood only to the extent that international players recognize it. Both Brussels, Paris, and Berlin, it is unprofitable to maintain Ukrainian statehood, but to state its destruction is even more losing option.
As soon as we state its destruction, the question immediately arises as to what to do next. It is necessary to create something new, but you need a clear understanding of how to create, what to create, and to whom the new formation will be oriented. In addition, the main world players have completely different views on the subject of the dispute. If the United States, the EU and the IMF did not find 3 billion to pay off Russian debts, then they certainly will not find tens and hundreds of billions of dollars over 5-10 for years.
At the same time, everyone understands that the regime is not something that is not viable, it does not even live, the local elections in Ukraine showed that the regime is not able to compete even with regional elites. In all regions, the elections were won by local regional elites, no matter how Poroshenko strained. Therefore, when Biden arrived in Ukraine, he said that there was no need to hold elections any longer, let everything remain as it is.
His words are connected with the fact that US politicians, who have more education and experience than the Ukrainian one, are well aware that any of the following elections, regardless of the world community, will lead to the disintegration of Ukraine. This process can be slowed down, one can overlook and maintain the integrity of the state for some time with the help of intravenous injections, but it is already impossible to stop its disintegration and start the reversal process.
Sprawl is inevitable, although the world centers of power may pretend for some time that Ukraine as a state exists, albeit nominally. A state is not just an anthem, a coat of arms, a flag and international recognition. In fact, this is an internal consensus, and it is possible only when internal power is needed by someone, when it provides for your needs. Do not just collect taxes from you, but you know where your taxes go.
Now there is a situation when the central government has already lost the function that it could play in the interests of the whole of Ukraine and is unable to attract more external funding. The economy is ruined, the budget is impossible to form at the expense of taxes and fees. The center has lost its need for regions, and the process of disintegration depends only on the acumen of regional elites, their real, power and other capabilities. Kievan Rus also fell apart in its time. The center only took, but gave nothing in return.
By giving money to Kiev, the regions decide all issues on their own - they protect themselves, solve administrative problems, and even independently are ready to enter foreign markets. And why do they need Poroshenko? Disintegration is still contained in two things in one bottle. On the one hand, the interest of the United States, which controls the Ukrainian government and politics in general, is to maintain a single player, which can be shown to the world and say, here it is Ukraine. Not Odessa, Zaporizhia, Lviv, Zhytomyr, but all of Ukraine. And on the other hand, the convulsive fear of the local regional elites in front of the Americans. But they do not understand that Americans depend on them to a much greater extent than they do on Americans. If in Washington they face the collapse of Ukraine, they will play with Filatov in Dnepropetrovsk, Baloga in Transcarpathia, Saakashvili in Odessa, and simply forget about Kiev. Of course, it is more profitable for them to play with Kiev, but this will not leave their interests anywhere.