The list of terrorist organizations, which was presented by Jordan at the International Syria Support Group conference in New York, lacks the Ahrar al-Sham Islamist group, reports
Look
with reference to the Al-Mayadin channel.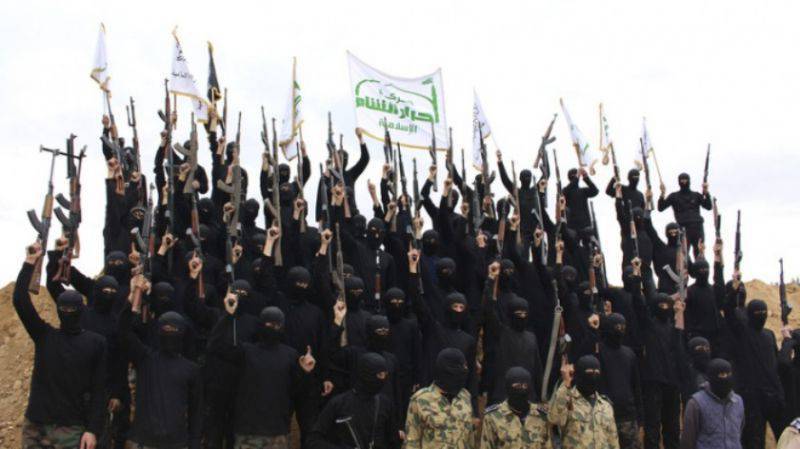 According to the channel, the group was removed from the list at the insistence of Saudi Arabia, which considers it a "moderate" opposition.
It is noted that the "Ahrara" also joined the "High Negotiating Committee (VKP), which was established at the December conference of the Syrian opposition in Riyadh 8-10 December."
Meanwhile, according to Lebanese expert Mohammed Ballut, the backbone of the group during its formation in 2012 r "made up the frames of Al-Qaeda".
He noted that the "radical platform Ahrar al-Sham" (whose number is estimated at 20-25 thousand militants) differs little from the installations of the Dzhebhat an-nusra group, considered to be the Syrian branch of Al-Qaida and recognized a terrorist organization.
"It's hard to imagine that thanks to its participation in the conference in Riyadh," Ahraram "managed to" wash off "the terrorist stuffing," said Ballut to the publication.