Today, the UN Security Council unanimously approved the Geneva communique and the Vienna statements as the basis for a political settlement of the conflict in Syria, reports
RIA News
.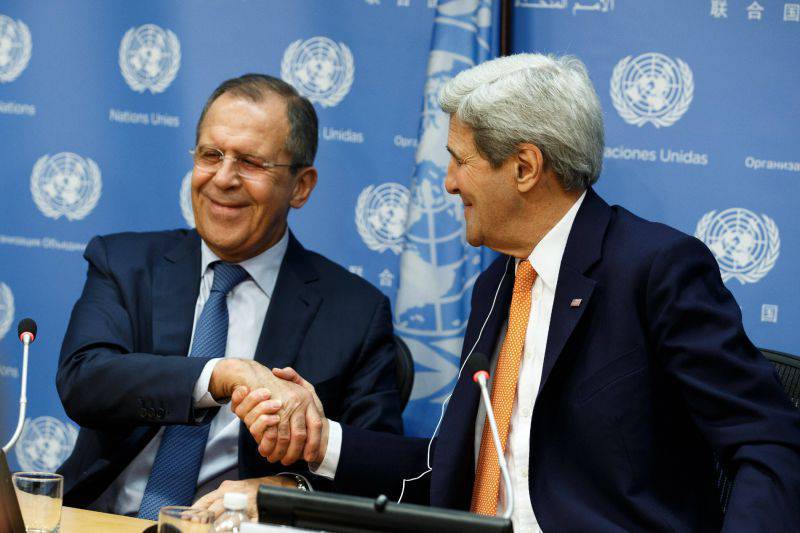 The Security Council also noted the "need for a mechanism to monitor, verify and report on a cease-fire."
According to the resolution, the UN Secretary-General should "submit to the Security Council a report on options for creating such a mechanism (monitoring a truce), which it can support."
According to Secretary of State John Kerry, the truce will apply to all but the Islamic State and Dzhebhat al-Nusra groups. "
"We hope that the national cease-fire will include everyone except Daishe and al-Nusra, as well as those we can designate further," said Kerry.
"The IG cannot be allowed to gain control over Syria. So we have a global priority - to fight the terrorist group, but also end the civil war and bring back the legitimacy of the Syrian government, "he added.
According to the resolution, within six months "a schedule and procedure for drafting a new constitution should be defined," and after 18 months in Syria should pass "free and fair elections in accordance with the new constitution, organized under the supervision of the UN."
"The future of Syria will be determined by the Syrian people themselves," the resolution stresses.
In early January, negotiations should begin with representatives of the opposition.
"The resolution has just been adopted, the documents of the international group from October 30 and November 14 of 2015 on the ways to implement the Geneva communique 2012 of the year were approved, thus clearly stated that, firstly, these documents constitute a single platform for resolving the bloody Syrian crisis and, -second, that the Viennese format is the only one that unites all influential players. And because of this, it is able to provide conditions for a stable and fair settlement through negotiations between the government of the Syrian Arab Republic and the entire spectrum of the opposition, "said Russian Foreign Minister Sergey Lavrov.
"The UN Security Council confirmed the need to respect the sovereignty of Syria," he said.
Lavrov stressed that he was counting on "balanced recommendations from the Secretariat of the Security Council on the necessary steps in all directions agreed in Vienna."
"We are confident that our colleagues in the team of Staffan de Mistura (the special representative of the secretary general for Syria) will approach these assignments with full responsibility, impartially, not giving in to possible attempts to put pressure on them in one direction or another and being guided solely by the task of helping to find mutual agreement between government and opposition, "he said.
"As these recommendations are ready, we will be ready as co-chairs of the" international support group for Syria "together with the United States and the United Nations to convene a regular meeting to determine on a consensus basis further steps in support of a Syrian settlement," said Lavrov at a Security Council meeting.