According to the draft resolution, which can be submitted to the UN Security Council at the conclusion of negotiations in New York on Syria, the first meeting of the official Damascus with representatives of the Syrian opposition should be held on January 1, reports
Look
with reference to the RIA "
News
».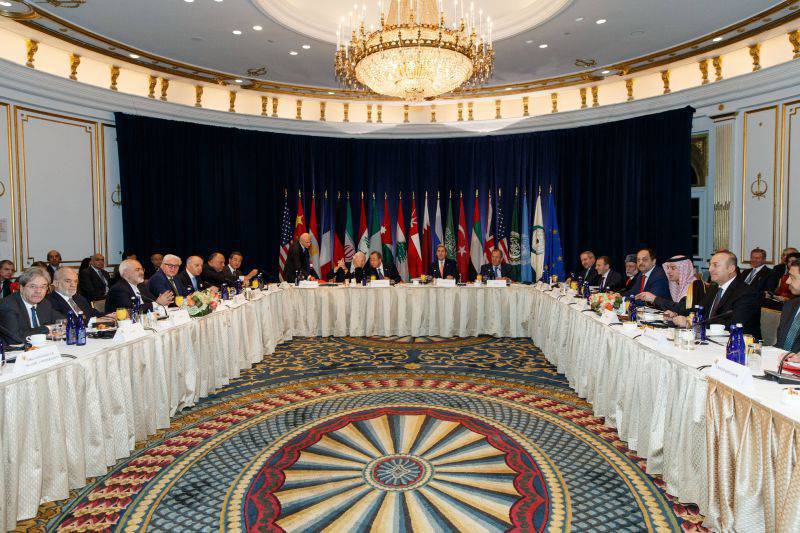 "The draft resolution version instructs the UN Secretary General, when engaging the UN special envoy office on Syria, to convene negotiations between representatives of the government of the Syrian Arab Republic and the opposition, to involve them in political settlement negotiations in the continuation of the Geneva communique, from 14 November, "- said in a statement the agency.
The draft document also stresses that "the future of Syria must be determined by the Syrian people."
Foreign ministers of 18 countries came to New York to attend the Syria support group conference.
It is noted that "the group's negotiations should result in an agreed draft resolution of the UN Security Council, which is intended to confirm the principles of the documents previously adopted in Vienna."
Earlier, Deputy Foreign Minister Gennady Gatilov said that "the meeting of the International Syrian Support Group in New York is going in a constructive manner."