Kiev's moratorium on paying debt in $ 3 billion is illegal and Russia will go to the end in legal proceedings to return the money, reports
RIA News
Statement by Deputy Finance Minister Sergei Storchak. Debt is due on December 20.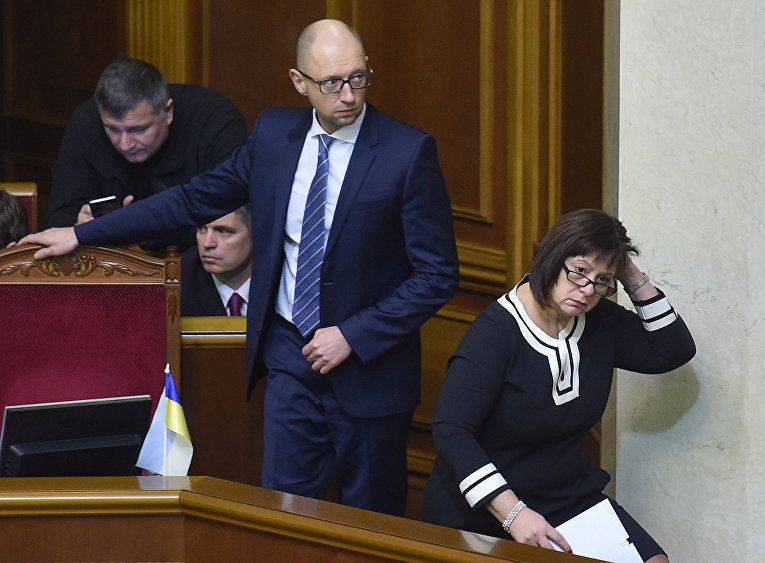 Speaking about the introduction by the Ukrainian government of a moratorium on debt repayment, Storchak noted that "this decision was not a surprise." According to him, "it became unexpected that Ukraine, introducing a moratorium, mixed sovereign obligations with corporate debts."
"The decision of Ukraine will not change the tactics of the authorities of the Russian Federation related to the implementation of the plan to start a trial with the debtor," said the deputy minister.
He explained that "in accordance with the credit documentation, the fact of non-payment is recognized upon the expiration of the 10-day grace period after the date of payment of external debt obligations", which Kiev will have on December 20.
"Thus, despite the moratorium ... we still proceed from the practical expediency of starting a trial only after the 10-day grace period has expired," said Storchak.
At the same time, he expressed confidence that "colleagues from Ukraine, as potential participants in the trial, have no chance of winning this process."
Arseniy Yatsenyuk, as you know, said recently that Ukraine is ready for a lawsuit. However, after Storchak's speech, the Ukrainian Ministry of Finance in the person of Natalia Yaresko expressed hope for a "pre-trial settlement of the issue".
But Kiev does not currently have a source to refinance debt.
"Of course, it can be assumed that someone will refinance Ukraine or, as they say, refinances the accumulated debt, but after the start of litigation, there will most likely not be anyone willing from the private sector," Storchak commented on the situation.