And what is it, our modern Russian society? What does it strive for? What difficulties it is exposed to, and how are our societies able to withstand these same difficulties?
"Society consists of people who have common interests." Known to every student. But few students will answer the question: what is the goal of the society in which he lives. Why are there a schoolboy, not every adult will fail ... In the Soviet Union, everyone knew the goal of society. The brilliant goal is to bring justice to the world, freeing a person from money and isolating him from the primitive desire to consume any artificial benefits that contribute to the development of low instincts. And this would be the next round of human development. The social system, from the point of view of science, was well built: the sectors of society (scientific, educational, industrial, military, sports, etc.) closely interacted with each other, which allowed for some 40-30 years to send a man into outer space . The whole western world was shocked and horrified ... The best education in the world, capable of making a rural ruffian a brilliant scientist.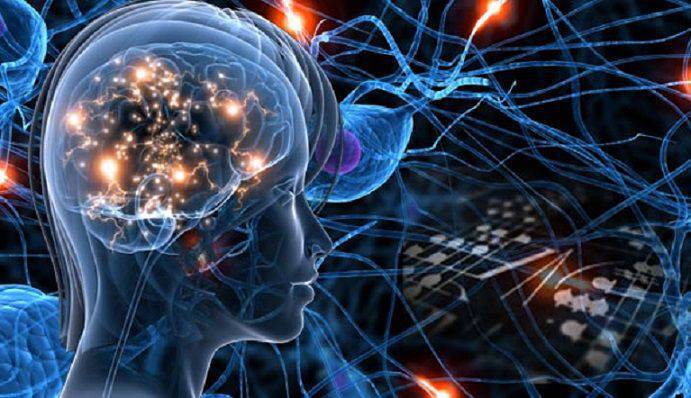 How is morality destroyed? Yes, just distracted from thoughts about the development of mankind thoughts about sex. The calculation was for young people from 16 to 25 years. Succeeded? Oh yes ... Short skirts, loose hair, bright colors of clothes irritated the brain, awakening animal instincts and impious thoughts. And in children of this very youth, such a "culture" has become the norm. I will say more: porn is now broken up into classes and subgroups, based on the personal preferences of the beholder ... "Development", you know!
How spoiled education. The way to answer any question is difficult, the educational process was difficult. Many still remember how it is, overlaid with books, run through chapters and paragraphs, looking for what is necessary. As long as you find what you need, you learn so much of everything. And the information that you receive, while you are looking for a specific one, is presented several times from other books, but from a different angle and from another point of view, which contributes to a deeper analysis of the information received. The point was not that you answer the question correctly, but that you learn to immerse yourself in material and science by stimulating critical thinking. Soviet man had more fundamental knowledge. But after the 90-s, "crib books" with a brief summary, saving the student's time, went to print. Ready solutions of tickets - for the exact sciences, a summary and descriptions of images - for the humanitarian. It is not difficult to guess where the students spent their saved time ... How did such "little books" go to press? Perhaps, because of this, they introduced the USE, which, to overcome, requires at least a little bit, but a systematic approach. The first swallows of "effective management" flew. I am personally afraid to imagine what is happening in the minds of today's youth. All social networks and sites on which they crawl constantly, just crammed with ready-made templates and uppercase "truths." And these motivators and demotivators, how do these "icons" affect the brain? Develop? What are they aiming for? To a beautiful life and to the consumption of material goods. Well, after all, we, adults, are mostly consumers.
Now ask yourself the questions: do I need a more expensive car, an apartment more spacious, tasty and varied food products, better home appliances, a TV in half a wall? Do you want to travel around the country and relax in the resorts? And to go with his wife restaurants? Going to the cinema, crunching popcorn, and lazily wandering around the malls, slowly choosing what your heart desires? If "yes", then congratulations - you are a true consumer, seeking to the comfort zone. What a person is capable of doing to achieve such benefits is a separate issue that I don't want to consider. I am worried that this direction has no clear boundaries and frames. There will always be somewhere more expensive car, and the house is more spacious.
"Give a person what he needs, and he will want comforts. Provide him with comforts — he will strive for luxury. Cover him with luxury — he will begin to sigh for exquisite. Let him get exquisite — and he will thirst for madness. Give him everything he wants and he will complain that he was deceived and that he didn't get what he wanted, "wrote Hemingway.
But, you see, what's the matter ... In most cases, in a comfort zone, a person becomes fat externally and internally, and begins to resemble an animal (you yourself know which one). It is on such people that our Western "partners" rely. Such people in the victories of Russia are chanting, fairly filled with beer, "Russia, Russia", "Putin", "Russians do not surrender!" But if these people are partially deprived of the opportunity to consume, or (God forbid) their comfort zone is shaken ... They will be able to radically change their political views. It's good if they are just in social networks and on forums going to throw mud at the "rotten top", instilling in the minds of fellow citizens doubt about the effectiveness of the existing system ... But they can create a "mass crowd", like in Kiev. revolution. And again, the change of power, political course, reform, reform ... And then, in the years of 10-20, some "nerd" will be perplexed: "Why do we live worse than in the West?" Yes, because in order for something to work, this "something" needs to be brought to mind, and with joint efforts.
I live in a great country where a great people live, able to overcome any virus from the outside and emerge victorious from any war.