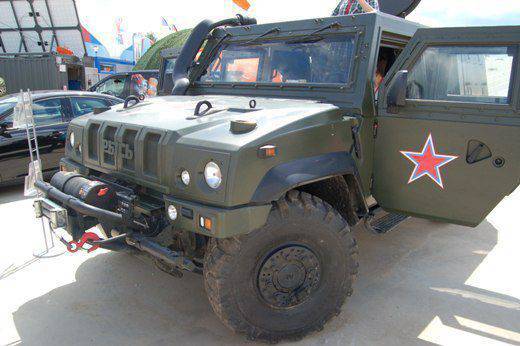 In 2015, many have already begun to forget the recent epic with the adoption of IVECO LMV M65 armored cars, which received the Russian designation "Lynx". Last summer this car was demonstrated at the Army-2015 international military-technical forum. The "Lynx" show was perceived by many as the "farewell tours" of the brainchild of the Italian defense industry. But at the end of September there were reports that Russia delivered these same armored cars to Syria. There were suggestions that in this way we get rid of the machine we don't need.
It turned out that everything was much more interesting: the Russian troops involved in the defense of the Khmeimim base began to use the "Lynxes", from where our combat
aviation
. These machines were even entrusted with such a responsible mission as escorting S-400 complexes that arrived in Syria. The personnel of the convoy with air defense vehicles and IVECO equipment went around all the TV channels of the world.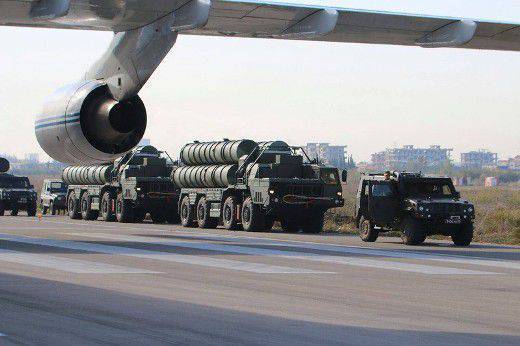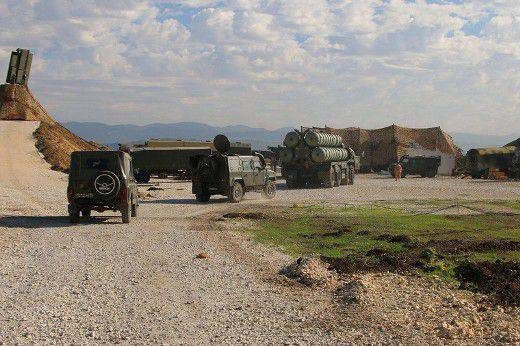 The lynx was entrusted to accompany the C-400. Photo: Photo MO RF

This "return" of "Rysey" caused a mixed reaction in the expert community. There were opinions that, say, Anatoly Serdyukov was right, who bought a batch of these armored vehicles, that there are no analogues of the LMV M65 in protection from the Russian army, therefore these armored vehicles were sent to a hot spot. Opponents are sure that Tigers of the latest versions would easily have coped with the tasks that they set for foreign cars.
In an interview with one of the military experts on this topic, another idea was voiced - to send the Kamaz and Ural production units that are now in the test room "Typhoons" there — it would be better not to find a testing ground.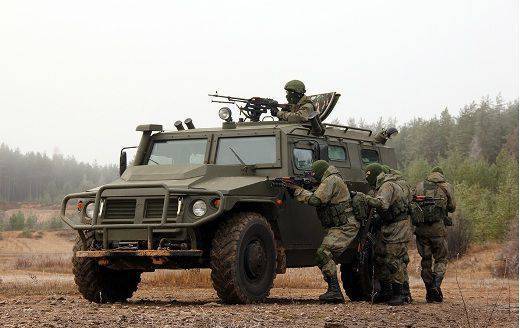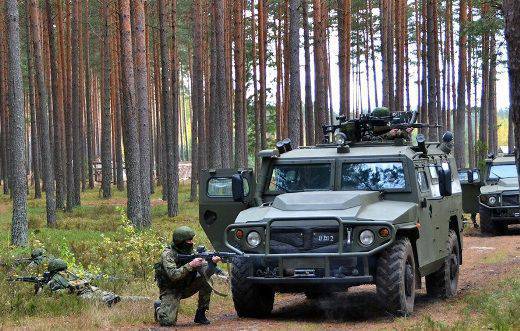 The gigantic potential of domestic "Tigers" is currently being realized on the fields of exercises. Photo: MO RF

"In addition to military and political goals, the operation in Syria should be a kind of triumph for Russian
weapons
, - the interlocutor of "Messenger of Mordovia" noted, - and here we, in fact, advertise NATO equipment for free. Why do we need this? "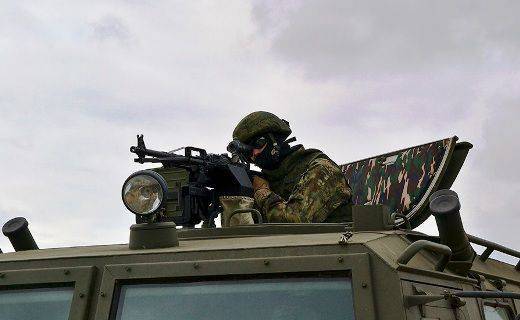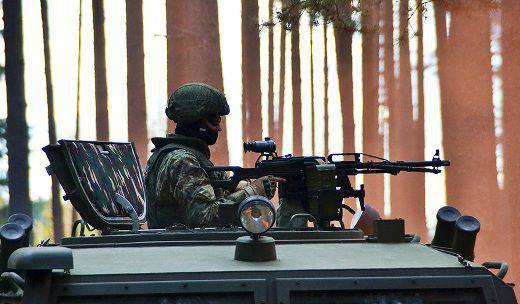 The machine gunner on the "Tigre" is also not the best way. Photo: MO RF

Even military experts point out that for some reason, the M65 sent to carry out this responsible mission are not equipped with protected armor with a machine gun turret, as, for example, in the Russian "Scorpion LSHA-B".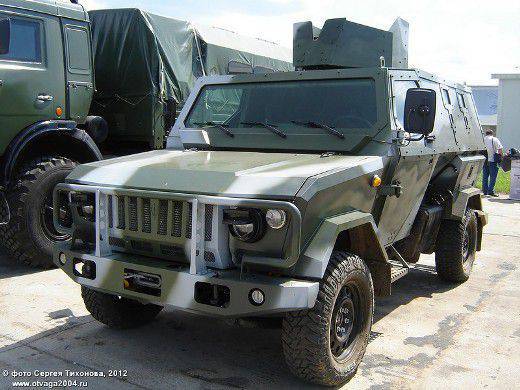 "Scorpion LSHA-B".
Or it could be a remote-controlled combat module on the roof, more and more often demonstrated at weapon exhibitions.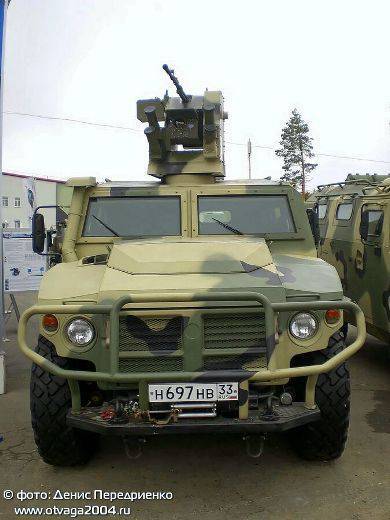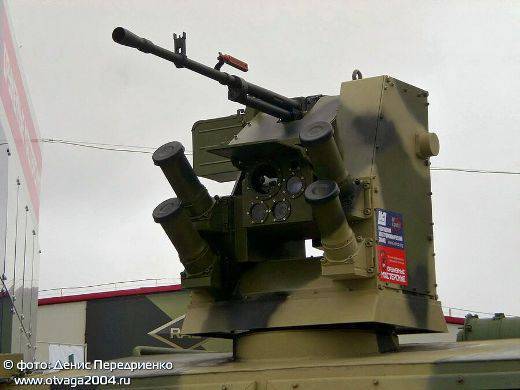 Remotely controlled modules on Russian armored vehicles are regularly displayed at weapon shows. Photo: Courage2004

But again, the fighter in this car is open to all snipers, bullets and shrapnel, and how much more can you step on the same rake?