Information Agency
France-Presse
, referring to its own source in the main US military department, reports on problems that have arisen from American special forces in Libya. A few days earlier, the Pentagon reported that a group of military personnel of the special forces unit of the US Army 14 December was sent to Libya "in order to establish contacts with representatives of the Libyan national army." As it turns out, the establishment of contacts between the American and Libyan military somehow did not work out ...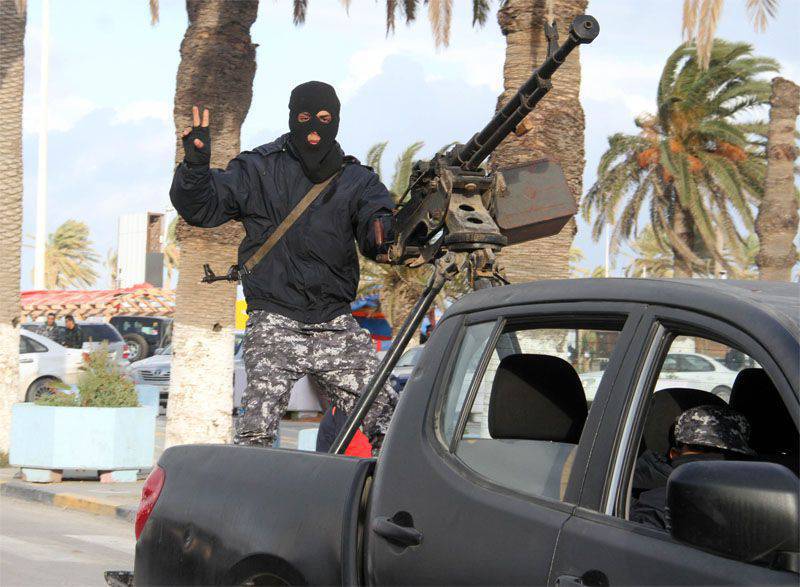 According to news agencies, the Libyan armed forces demanded that the American special forces immediately leave the country, threatening in case of disobedience with violence. According to Western sources, the US military was forced to fly back to the United States, "so that the situation does not boil down to conflict."
Earlier it was reported that the Foreign Ministry of Libya (and this structure is part of the Cabinet, which does not control a third of the country) appealed to the international community to assist in the formation of the "new Libyan army." As befits an "exceptional nation," the Americans were the first to respond to the request. The very next day after the request of the "authorities" of Libya, the American contingent was sent to this country.
However, in Libya, such an impressive number of armed groups, including ISIS terrorists, that it's impossible to understand where the Libyan army really is and who exactly needs to be trained as defenders of Libya from the same terrorist threat. In the US, it seems, they themselves do not know what kind of armed group forced the US military to get out.