The country's main defense department published information about significant damage to the black box of a Russian bomber shot down by Turkish air force fighters in the sky over Syria. Of the eight chips on one of the boards, as experts say, three are damaged, which may not allow a complete decryption of the information on the flight recorder. At the same time, it is noted that the Ministry of Defense of the Russian Federation attracts specialists from various countries of the world to decoding. AT
aviation
The committee has already invited experts from 14 states. The consent to take part in the decryption has so far been expressed by representatives of Britain and China.
RIA News
cites a statement by Colonel Andrey Semyonov, an official representative of the Aviation Safety Department:
All of you see that, unfortunately, the boards are a bit destroyed. Now we will make the separation of these two boards and are ready to make an x-ray control. The chairman of the commission reports that during the external examination it has been established that a deformation of the boards has occurred. On the top board, 3 of 8 chips are damaged with chips, visible to the naked eye, which indicates that there is no flight information on them. X-rays can detect damage and cracks on all 16 module chips.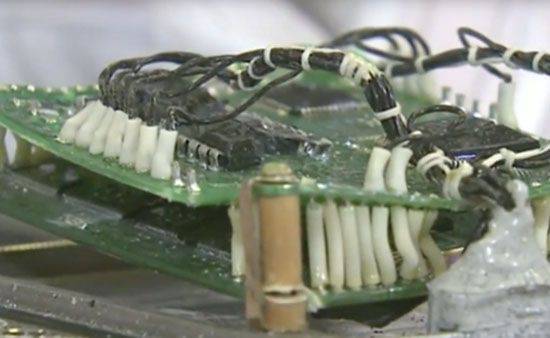 According to Colonel Semyonov, information about 20 flight hours is usually stored in the memory module. According to the aviation committee, the last flight of the Russian bomber Su-24M lasted about 40 minutes.
Materials have already appeared in the Turkish media that damage to flight recorders "could have been inflicted in the Russian Defense Ministry itself so that the world community would not receive reliable information."
Recall that earlier, the official Ankara refused to apologize and pay damages for the downed aircraft.