The Ministry of Defense of the Russian Federation has given permission to visit the guards cruiser "Moscow", located off the coast of Syria, to journalists of foreign media. During a visit to the Russian cruiser, carrying out the cover of the Khmeimim airbase, representatives of foreign media were able to get acquainted with the work of the crew. At the same time, foreign journalists said that they were impressed both by the missile cruiser itself and by how open the Russian side was to cover anti-terrorism activities by various media.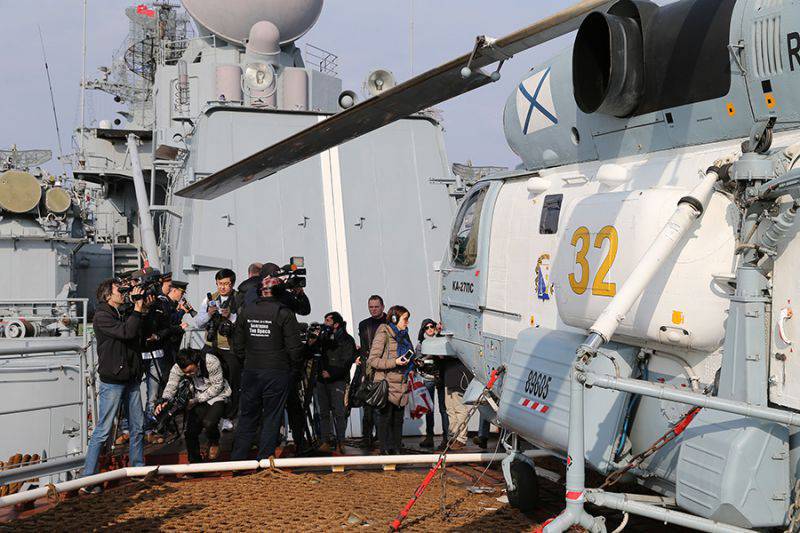 Together with the official representative of the Ministry of Defense of Russia Igor Konashenkov, representatives of the world's major media climbed aboard the missile cruiser. These are Sky News, Xinhua, CNN, France Presse and a number of others, including Arabic-language publications and television channels.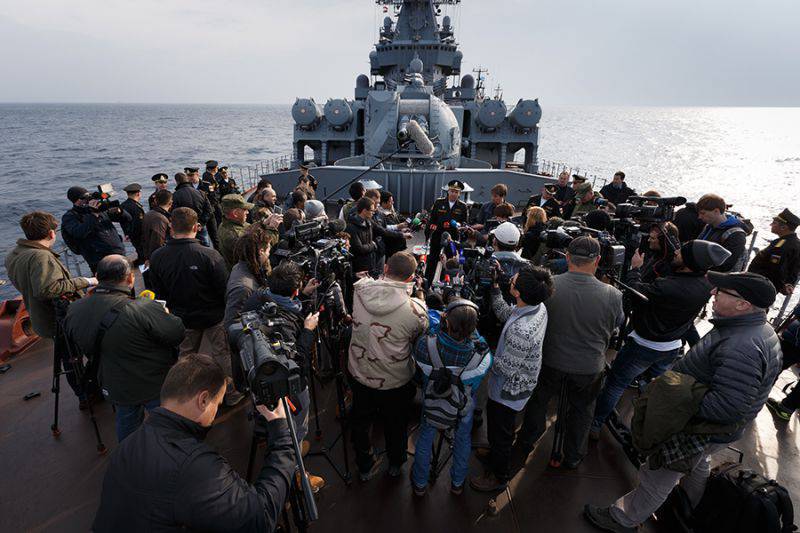 The press service of the Ministry of Defense reports that they told reporters about the service of military sailors and treated them with dishes
naval
the kitchen. One of the most liked dishes, as the journalists themselves noted, is naval pasta.
The Chinese correspondent was impressed by the C-300 air defense complex, which is equipped with the Moscow-launched missile cruiser. According to him, such
weapon
is able to reliably protect both the cruiser of the Russian Navy and the Khmeimim airbase.
The Defense Ministry stressed that the Guards missile cruiser "Moscow" performs tasks off the coast of Syria until December 31 inclusive. In the new 2016, it will be replaced by the missile cruiser Varyag.