Moscow's proposal for the mutual rescue of aircraft crews in Syria is a "good idea", but only under certain conditions,
RIA News
statement by White House spokesman Joshua Ernest.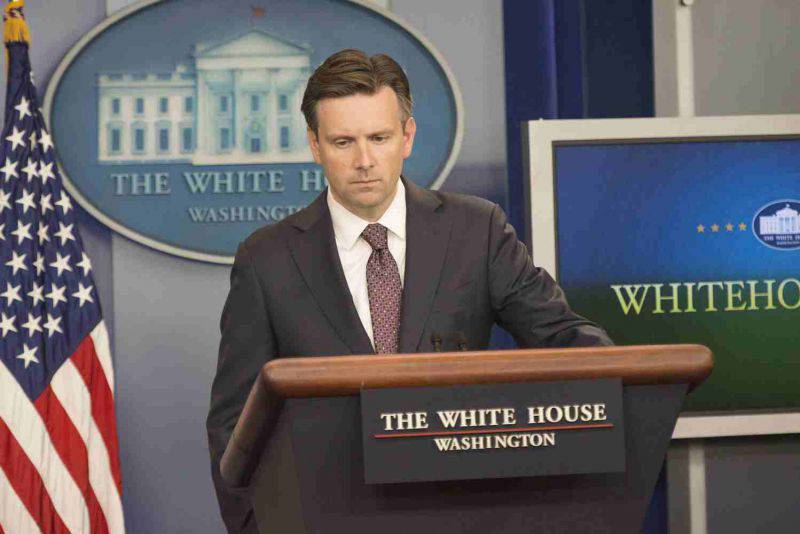 "It would be a good idea if Russia actually showed willingness to cooperate effectively, integrate its military efforts with our coalition," Ernest told reporters.
When asked to clarify his dictum, Ernest said: "For starters, Russia must" take care that its military actions are not aimed at supporting (Syrian President) Bashar Assad, but at fighting ISIS.
According to him, Russia is fighting the IG "only in words," but in fact its "actions until now have been overwhelmingly focused on the opposition opposing Assad."
"We are concerned that the people whom Russia is bombing are partly the same ones we want to convince to take part in the political transition" (in Washington, the word "transition" means regime change).
Then Ernest repeated the favorite thesis of the American administration that "Russia's military strategy in Syria is contrary to the political strategy." "And the resolution of this internal contradiction is not a small matter. It has serious implications for the national security of both the United States and Russia itself, "he said.
Meanwhile, Moscow has repeatedly pointed out that "the United States itself does not go to real cooperation in the fight against the extremist group of the IG." They did not receive a single intelligible answer to the questions, who, in their opinion, should be bombed in Syria, and who - no. In this regard, another question arises: what, in this case, do Americans understand by "effective cooperation", to which they so insistently urge Russia?