Turkish ambassador to Qatar Ahmet Demirok reported that Qatari authorities consider it expedient to open a military base of the Turkish Armed Forces in the country. According to Demirok, between Ankara and Doha managed to reach "stable agreements" on the fact that the Turkish contingent of approximately 3-x thousand military personnel will be located in Qatar.
The Turkish ambassador in Qatar did not tell when the opening of such a military base would take place, however, he added that "the political will of the two countries on this issue exists." It is reported that the rapid reaction force will also be part of the Turkish contingent.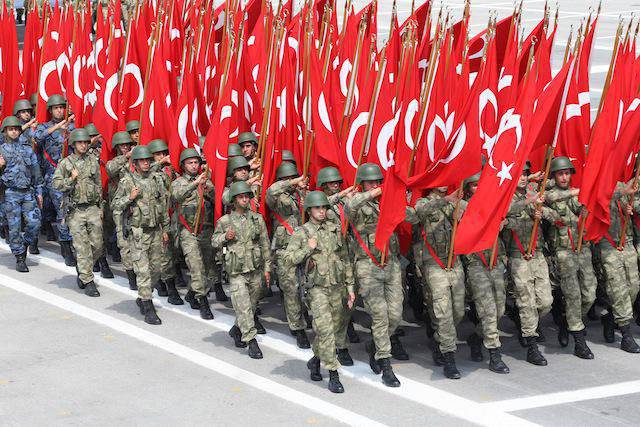 Meanwhile, the Iraqi authorities expressed bewilderment that the so-called Saudi coalition, which includes the same Turkey and Qatar (along with, for example, Libya, Yemen, Sudan and Somalia), did not even consider inviting Iraq and Syria, considering the fact that it is Iraq and Syria that are now more active than all the countries of the "coalition" combined to fight terrorism. Information Agency
TASS
transmits the text of the statement of the press service of the Iraqi Cabinet of Ministers:

The head of the Council of Ministers, Heydar al-Abadi, expresses surprise at the creation of a coalition by Saudi Arabia, as well as by the fact that the countries that are actually fighting terrorism, namely Iraq and Syria, are not part of it.
On the eve of a press conference by the President of Russia, a journalist from Egypt asked whether Vladimir Putin considered the Saudi coalition anti-Russian. Putin's answer was:
We do not even think that this alliance is being created anti-Russian. To fight terror, you need to join forces, and not pull away the available opportunities.